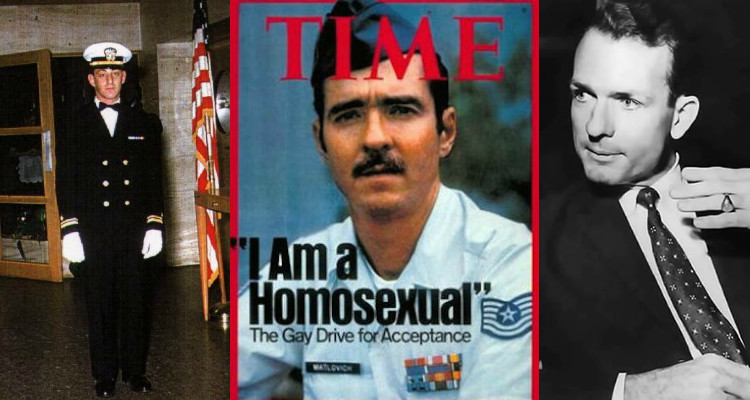 Remembering LGBT service members
As we head into Veterans's Day, the official holiday that honors all who have served in our nation's armed forces, we want to take this moment to pause and reflect.
Here's why:
This past May happened to be military appreciation month. This was a time set aside by congress for all Americans to demonstrate appreciation for the sacrifices and successes made by our service members — past and present.
Given the moment, we ask that you draw your attention to the 8 LGBT service members who profoundly impacted America. While there is no way we can list everyone, we certainly can point out some of the major movers and shakers.
The eight listed below are part of our collective LGBT history and by extension, American history. At MV, we unabashedly say with clear and strong voices: We are proud of you.
Folks, these are our people. This is your history.
1. Thomas A. Dooley III
Dooley was an American physician who also served in the United States Navy. After training at Camp Pendleton, he served on board the USS Montague. The ship was charged with helping to evacuate refugees and transport them from communist-controlled North Vietnam to non-communist South Vietnam
Sadly, due to a Navy investigation into his private life, he was forced to resign because he was gay. But even after he left the USN, he remained in Asia helping and healing others.
After passing away of cancer at the young age of 34, Dooley's contribution to the field of medicine would become revealed years later.
That's because President John F. Kennedy cited the doctor as an example of goodness when he launched the Peace Corps. Dooley was also posthumously awarded a Congressional Gold Medal.
2. Sgt. Leonard Matlovich
A Vietnam Veteran, Sgt. Leonard Matlovich was the first gay man to ever disclose his sexual orientation while serving in the United States Air Force.
His picture, along with the massive headline: "I Am a Homosexual," covered the September 8, 1975 edition of Time.
And you know what else? Matlovich was the recipient of The Purple Heart and the Bronze Star; two of our nation's highest medals of honor.
You can see his gravesite and the words escribed to his tomb by clicking on this link.
3. Baron Frederick von Steuben
Baron von Steuben was a Prussian and American Military officer and served as inspector general and major general of the Continental Army during the American Revolutionary War.
He also served as General George Washington's chief of staff in the final years of the war. Steuben picked 120 men from various regiments, to form an honor guard for General Washington, and used them to demonstrate military training to the rest of the troops.
In colonial times, he was described with terms like "flamboyant" and "eccentric". Translation: a polite way of saying gay.
Steuben became an American citizen by act of the Pennsylvania legislature in March 1784. With the war over, Steuben resigned from service and settled with his longtime companion, William North, for whom he created a special room at his retreat he called The Louvre.
Without this man's keen military insight, which Washington heavily relied upon, many of the battles towards the end of the Revolutionary war may not have been won.
4 and 5 Grace Garner and Fannie Mae Clackum
Certainly, not the first to ever be kicked out of the military for being LGBT, Grace Garner and Fannie Mae Clackum, U.S. Air Force reservists during the late 1940s and early 1950s, were the first to successfully challenge their discharge.
When rumors started to circulate the two women were lesbians, the Office of Special Investigations basically entrapped the pair, which in turn gave the Air Force sufficient cause to boot them in 1952 dishonorably.
The duo, however, refused to accept their fate and demanded their case be heard in military court (court martial).
Eight years later, they won their suit. Their previous discharges were vacated. Moreover, they also earned back pay.
6. Oliver "Billy" Sipple
Sipple was a decorated war veteran. He served in the United States Marine Corps and fought in Vietnam. Shrapnel wounds suffered in December 1968 caused him to finish out his tour of duty in a Philadelphia veterans hospital, from which he was released in March 1970.
He also saved a President's life.
On September 22, 1975 in a crowd of about 3,000 people who had gathered President Ford, Sipple noticed a woman next to him had drawn and leveled a .38-caliber pistol.
Reacting instinctively, Sipple lunged at the woman, Sara Jane Moore, just as her finger squeezed the trigger. While the gun did go off, his contact was just enough to deflect her aim and cause the bullet to miss. Read more about him on the Gay and Lesbian Review. See the actual picture of him using this link.
7. Tammy Smith
Smith is a Major General of the U.S. Army Reserve. She received her confirmation to Major General on July 13th, 2016 and was formally promoted to the position in a ceremony at the U.S. Army Garrison Yongsan in Seoul, Korea.
Major General Smith is the Deputy Commanding General-Sustainment for Eighth Army. She also became the first female general officer to serve in an Eighth Army headquarters-level position.
She is also completely out and open, marred to Tracey Hepner, founder of Military Partners and Families Coalition.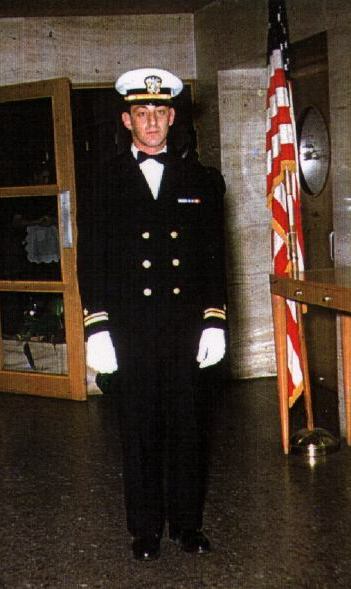 8. Harvey Milk
Yes – that Harvey Milk. He joined the United States Navy during the Korean War. Milk served aboard the submarine rescue ship USS Kittiwake (ASR-13) as a diving officer.
Later, he transferred to Naval Station, San Diego to serve as a diving instructor. In 1955, he was discharged from the Navy at the rank of lieutenant, junior grade.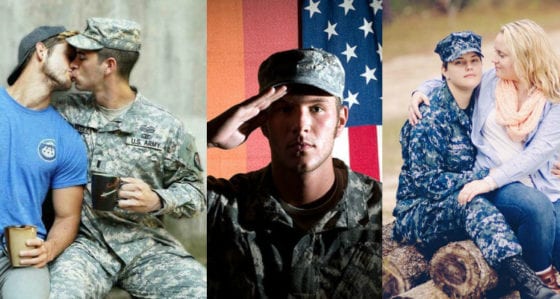 Final Thoughts
We honor all who serve or have served our country. In the final analysis, sexual orientation should never have acted as a barrier to service.
All we can say with humility is thank you!