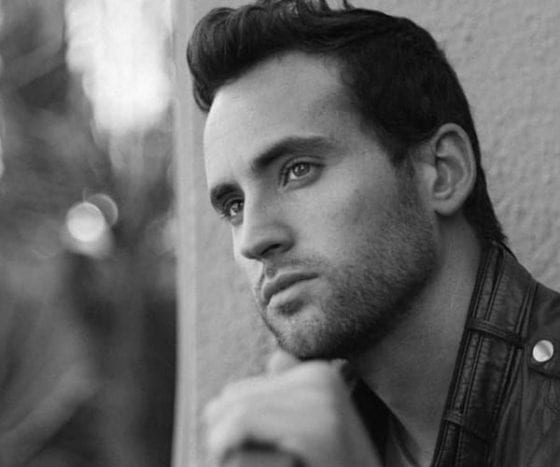 Having been born in the 1960s, I have distant-but-fond memories of my parents dancing in our living room on Saturday nights as they got ready to head out on the town.
Social ballroom dancing was beginning to decline, but my parents still loved going to dance halls in our town of Fort Worth, Texas.
Being so young, I never got to see them trip the light fantastic out on a dance floor, but they would set  the mood for the evening at home with music on the stereo.
And I remember the romance of it all.
When I grew up and moved to New York City, I discovered gay country/two-stepping nights in Manhattan in the early 1990s.
I hadn't ever experienced one-on-one social dancing as an adult gay man until those country music-filled nights. The line dances came fairly easy to me, but I was especially enamored by the partner slow dances.
I never learned how to lead very well, but I could follow (we'll just leave that there). And I found it so romantic to move to music while holding another man.
After moving to Los Angeles to be with my husband, I tried to get him to go dancing at Oil Can Harry's in Studio City, just a few blocks from our first apartment. But he had been teased some years before about his dancing (unfairly so) and he'd become quite bashful about it.
I would teach him the basics in our living room – slow, slow, quick, quick, slow, slow, quick, quick. He was a quick learner, but he never got up the nerve to get out and bust a move on the dance floor in public.
Those romantic moments in our apartment living room would wind up being the full extent of dancing with my hubby, although he does spontaneously dip me every now and then.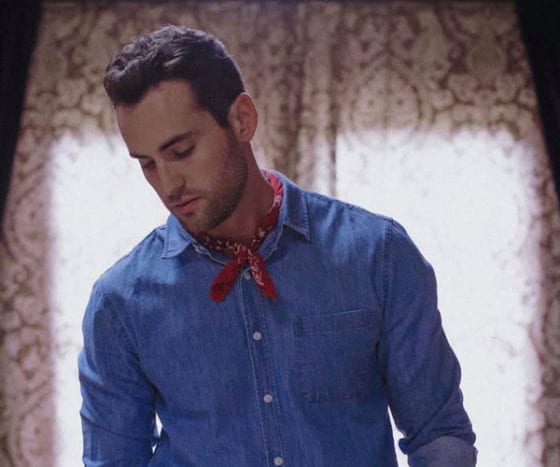 So, it comes as no surprise the new music video from handsome country artist Cameron Hawthorn, "Dancing in the Living Room," led me to some oh-so-familiar (and very romantical) territory.
Both the song and video are disarmingly charming.
The video is a tribute to romance and intimacy among all types of couples – straight, gay, older, younger – finding a moment with each other and the music.
Hawthorn's vocals are confident and heartfelt; the production is top-notch and authentic.
And speaking of authentic, this release is Cameron's coming out letter to his fans.
The final scene of the video finds the country crooner himself coming home to his boyfriend, and connecting as they sway together in time to the music.
Inspired by the message that 'love is love,' Cameron says, "For me and for so many others, that message is beyond important. It's a simple message, but it needs to be told right now in the world we live in".
Cameron says, after years of avoiding writing about romantic love in his music while living a closeted life, "I finally decided I needed to record and release this as a part of my journey."
And like music that's universally compelling, it seems like he's experienced some of the same thing I did with my guy.
"I remember always thinking how special it was to dance freely with my boyfriend in the living room of our apartment – being gay, it's not as easy to dance as a couple in public together as it is for a straight couple," he shares. "I wanted to express how special that moment is for a couple, when it's just the two of you in the privacy of your own four walls."
Due to the conservative nature of the majority of country music fans, it's not often I get tipped to gay country artists, although I have written about the very talented Patrick Masse and Drake Jensen in recent years here.
With their successes, along with other out artists like Nashville's Chely Wright and Ty Herndon, here's hoping the door is opened that much wider for the next generation of worthy out country artists like Cameron Hawthorn.
I like. And I think you will, too. Hit the play button below and enjoy.
You can follow Cameron on Facebook here and find more of his music on iTunes here.