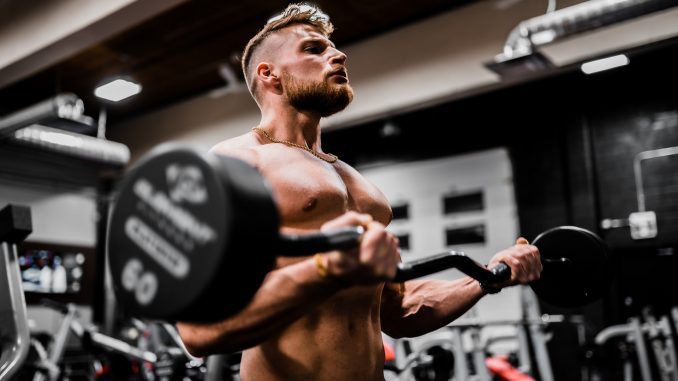 Fire In The Hole Body Wash Review
Are you looking for a long-lasting men's body wash? Do you need something that cleanses, smells good and, vibes out manly? If the answer is yes, you've come to the right place. That's because I recently tried a product that I'm stoked about.
It's a men's body wash called Fire in the hole from Outlaw Soaps (see Amazon). And let me tell you, I really LIKED this product. What follows is my unvarnished review of this product that includes some of the rationales for why I bought it.
Long-Lasting Body Wash
In the past, I've written about my with struggles body odor and why I require special soap to address scent problems. While I like many of the products I've talked about on the blog, none of them gave me the long-lasting scent I need to last me throughout the day.
Here's the truth – I'm an athletic and active guy who spends hours at the gym. In addition, I go for a daily 30-minute run to keep the fat off. As a result of this activity, I sometimes smell a bit rank.
I'm not just saying that either. Not long ago, a friend of mine asked me, "What is that smell?" when we were driving to a party. As some time passed, we both figured out it was me. Mind you, I had just showered an hour before.
I won't go into the whole song and dance about why I sometimes smell, but my doctor tells me that some men have the type of chemical makeup that makes them emit a stronger body odor than others.
This brings us to why I decided to try Fire in the hole body wash. To keep it real with you, I was desperate for something that worked. So, when a buddy told me about this soap, I decided to give it a try.
Fire in the Hole Body Wash Review
To begin with, I had to buy this product online because I couldn't find it at any of the chain stores, like Walgreens or CVS. While this was initially an inconvenience, I have to say the short wait was well worth it.
When the body wash arrived at my home, it was in a nice little box. When I opened up the packaging, I found an 8-ounce brown bottle of liquid with a pump at the top.
Curious about the scent, I unscrewed the cap to take a whiff. What I found was an amazing combination of smells:
Campfire
Gunpowder
Whiskey
Sagebrush
Feeling motivated, I decided to jump in the shower and start using the product. Right off the bat, I was stunned at how well this soap lathered. What's more, the liquid had a smooth, silky texture to it.
And it was that texture that made me want to shave my boys. I'm just being real with you. The body wash felt so good on my skin, I decided to grab a razor and do the manscape thing. To cut to the chase, the results were impressive – but I digress.
So, once I finished showering, I decided to put the body wash to the test by going for a run. Yep, that 30-minute run I told you about earlier.
Once I was done, I decided to play some hoops with my buddy and see what happened. After we were done with our game, I asked my friend to sniff me. Yes, that sounds crazy, but I really did ask him this.
After he gave me a look like I was crazy, I leaned into my body and took in a whiff. The first thing he said to me was, "Have you been around a campfire?" When I told him no, he said back, "You sure smell like it bro – but in a good way." Right then and there, I knew the body wash was exactly the product I was looking for.
Recently, I hit the eight-week mark with Fire in the hole and I've made it a daily part of my skincare routine. In that time, there have been no complaints from anyone about how I smell. In fact, it's been the opposite where people have said something positive.
So, is Fire in the hole body wash worth the money? All I can tell you is that I have been pleasantly surprised. Speaking only for myself, I happen to like the manly scent the soap helps me vibe out. Additionally, I appreciate the long-lasting scent this product offers – without overpowering. It's not a stretch to say that people have picked up on the smell of this soap 24-hours after I've used it.
Perhaps the best part is that Fire in the hole is all-natural. Truthfully, I had no idea this was the case when I bought it. The only reason I know this is because it tells you about its all-natural ingredients right on the label.
Should you buy Fire in the hole body wash? Obviously, the choice is yours. All I know is that I have no plans to stop using this soap in the future.
Do you struggle with body odor issues? Has man-stank become a problem? What soaps and body washes have you found helpful?