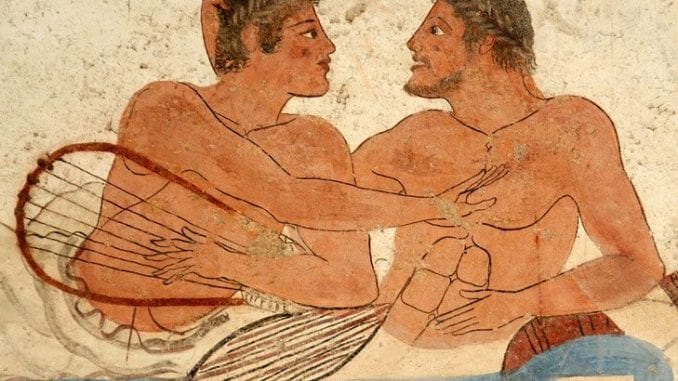 Male bonding meant getting it on with other soldiers
Did you know you could bottom for hot, muscular warriors with thick bananas if you were a member of the ancient Greek army? Yep, it's absolutely true.
Moreover, barebacking and taking your fellow soldier's essence was all the rage among the Spartans; a mighty warrior society that lived in southern Greece some 3,500 years ago.
According to writings that have been passed on through antiquity and researched by historians, the more you serviced your fellow man, the stronger your male bonds would grow.
In terms of survival, bonding was considered paramount.
Just so you know, the Spartans wielded power for nearly a thousand years, with their zenith happening between the sixth and fourth centuries, B.C.
Homosexuality and the Spartans
Perhaps the best part of this era was that homosexuality wasn't considered a "sin". In fact, man on man action among military members was commonplace – and encouraged.
Remember, this was well before Christianity was born and at a time when human sexuality wasn't viewed through the lens of judgment it is today.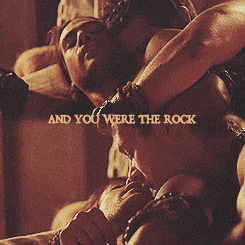 SPARTAN SOLDIERS
Located in Southern Greece, directly along the Peloponnese peninsula, this ancient society was built on two important concepts: 1) loyalty to the state and; 2) military service.
Researchers tell us once a man turned 20-years old, he was eligible to enlist in the Spartan army. But here is the thing. They were almost always single. That's because men were forbidden to marry until they turned 30.
Historians aren't sure why this rule existed, but many believe ancient leaders didn't want their fighters to be burdened with families.
In some ways this makes sense. It's kind of hard to wield a sword against your enemies if your head is somewhere else.
Because they were unable to have marital relations with women, many Spartan men would get their sexual needs met with fellow soldiers.
Think about it. When you were 20-years old, weren't you horned up like a dog? Well, it was no different for members of the Spartan army.
And here is the thing – the military ethos of ancient Greece and Rome encouraged homosexual acts between fighters. The reason is that leadership believed man on man sex strengthened warrior bonds.
In other words, you were more likely to trust your fellow soldiers and fight harder to protect them when you shared a strong relationship.
Part of this bonding process meant letting other warriors pound you out like a jackrabbit. While this may sound fun, it's important to remember that the guys doing the drilling were monstrous hulks.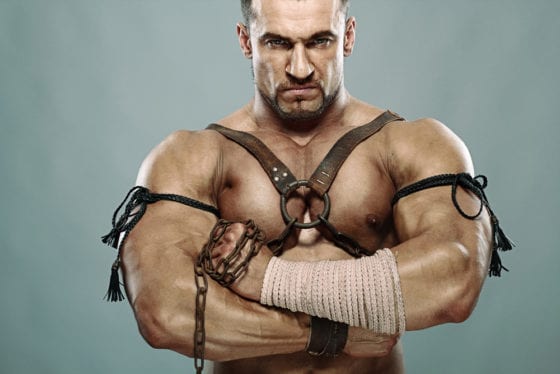 We know this because from the age of 7 until 20, males physically prepared their bodies for entrance into the military.
Only the most muscular and hung were let in. Yes, you read that right, hung – not unlike requirements for the gladiators.
We're talking about monstrous men with massive biceps, huge pecs, and gigantic wangs. The reason "gigantic" was favored is because men who measured 8 or more were considered natural warriors by the Gods.
Can you imagine all of that massive Mediterranean meat flopping around?
If you wanted to get in good with your fellow soldiers, you had to partake in the male bonding experience. This meant letting guys drill on you until they made a deposit.
And yes, it worked the other way around. You would also have to top them as a way of gaining closeness.
Sure, there were probably group rituals that took place, similar to what the Romans did with spectator driven swallowing. But the rationale was the same – to strengthen care and comradery among the fighters.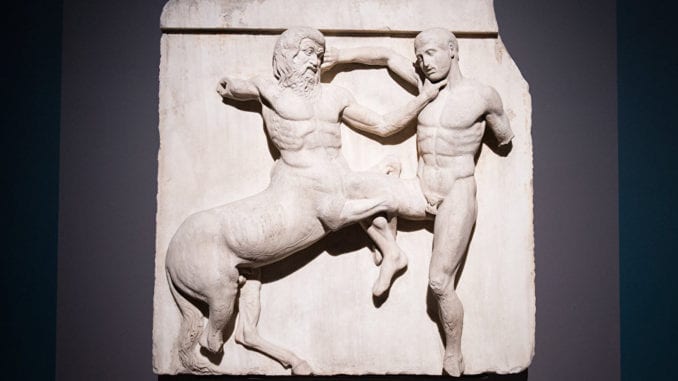 Sparta would eventually fall from power after being sacked by the Visigoths around 400 A.D. But their memory remains forever engrained in the hearts and minds of people everywhere.
While these mighty soldiers are often remembered for their strength and courage, we must remember that much of their success was directly related to the bonding rituals that took place among fighters.
Unlike today, gay sex wasn't frowned upon – including going bareback. Wouldn't you like to have been a Spartan warrior? Learn more about homosexuality and ancient Greece here.