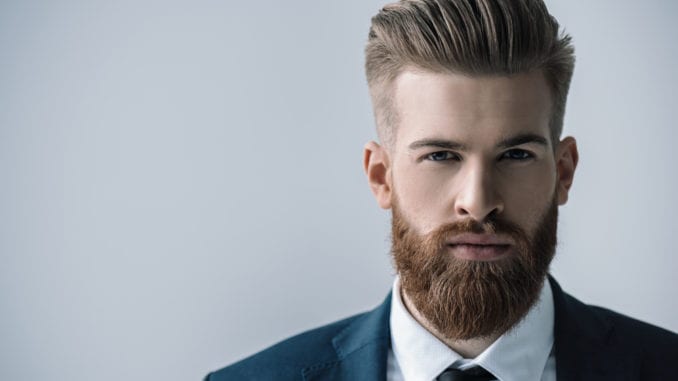 Hair Thickening Products Made Simple
Are you in the market for hair thickening products? Have you noticed your hair is starting to thin? Trying to create a more youthful look?
If the answer is yes, you've come to the right place. The hard truth is most men will experience some type of hair loss over the course of their lifetime.
The research tells us that (on average) guys start losing hair in their twenties. As time goes on, the problem gets worse. Sadly, by the time 50 rolls around, a whopping 85% of men experience significant loss, according to the American Hair Loss Association (AHA, 2010).
While there are several effective treatments available today to slow down male pattern baldness (alopecia), they aren't for everyone. For example, PRP injections (platelet-rich plasma) involve sticking a needle in your scalp to spark regrowth.
So, at the end of the day, what are some of the less intrusive options? Moreover, do they work?
Hair Thickening – I Get It
As a man who is into his forties, I know all too well about the embarrassment of hair loss. To keep it real, there's nothing worse than looking into the mirror and realizing that you appear older than your years – thanks to a thinning hairline.
That may sound vain and even perhaps arrogant, but wouldn't you rather read something real than some politically correct BS on the web?
So, here is the deal. I've been using a variety of hair thickening products for some time. Why lie about it, you know?
And yes, I do take Propecia to help ward off more loss. I also apply minoxidil twice daily for regrowth (see Amazon). But, speaking only for myself, I have to say the products discussed below really help the most.
Here's what I have learned about hair loss. To have the most successful outcome, you've got to take a comprehensive approach. Doing just "one thing" isn't going to cut it. However, when you combine different things for use in tandem, the results are much better.
What follows are ten hair thickening products for men that I highly recommend. As a matter of full disclosure, I've linked to Amazon – an online retailer that I also happen to be affiliated with.
Are you ready? Let's jump right in!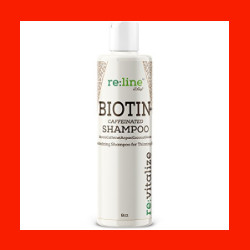 1. BIOTIN HAIR LOSS SHAMPOO VOLUMIZER
This is an excellent thickening product that gives your hair volume and girth. Caffeine-charged to help bulk up and solidify your hair follicles. Also acts as a hair coloring glaze to give your shafts the appearance of more density.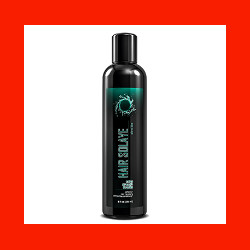 2. HAIR SOLAYE CONDITIONER FOR DENSITY AND GROWTH
I use this bad boy 3-4 times a week and can tell you firsthand that offers amazing results. Infused with caffeine, you simply take a quarter-size amount and apply to your scalp and hair. The visual effects are immediate. The product also acts as a hair re-growth agent (takes up to 3 months). I highly recommend.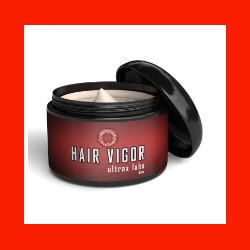 3. ULTRAX LABS HAIR VIGOR
This is a must-have product for any man experiencing thinning hair. Speaking from experience, I can tell you that it only takes one application a week to see significant results. Contains 10 hair boosting ingredients. Helps to hydrate scalp so that hair follicles are free to grow from their shafts.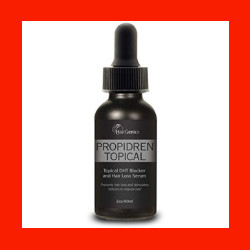 4. PROPIDREN HAIR REGROWTH DROPS
One of the best ways to ensure your hair remains youthful and full is to encourage new or continued growth. That's why using something like these FDA approved hair drops makes sense. I've been using for the last year and have personally seen impressive results. Remember, you are engaging in a full-scale battle to keep your shaft looking full.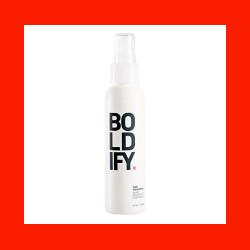 5. BOLDIFY HAIR THICKENING SPRAY
If you need something that quickly gives you voluminous hair in a snap, you must get this product. Not only does it provide fantastic hold, but it also densifies, allowing you to quickly achieve the more youthful look you desire. This guy also gives you texture, promoting a more vibrant and healthier look.
6. JOHN FRIEDA HAIR GLAZE
The appearance of thick hair is mostly an illusion, particularly as you get on in years. That's why you need something for thinning hair that acts as a camouflage. Specifically, I'm talking about a hair glaze. It doesn't deposit permanent color but instead, blends in temporary agents that pull out your shaft's nature browns. This is an excellent product that only requires use 2-times a week. You'll be shocked at the results.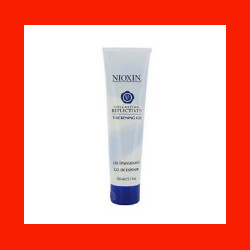 7. NIOXIN HAIR THICKENING GEL
If you are like me, you need something that helps to keep down your sidewalls. Most guys use pastes and pomades, which is fine, but they really don't offer a hair thickening benefit. I like this guy because it adds volume and texture while helping my hair to look full. A little bit goes a long way.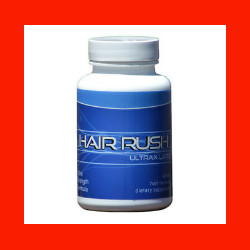 8. ULTRAX LABS HAIR GROWN VITAMINS
Part of keeping what you've got and growing new hair follicles means providing your scalp (and shafts) with essential nutrients. If you are like most guys, you don't eat in ways that deliver these requirements. That's why it's critical to take a supplement. Thankfully, this company makes something that does the job and offers impressive results. Provides 25 essential vitamins that encourage circulation, density, and growth.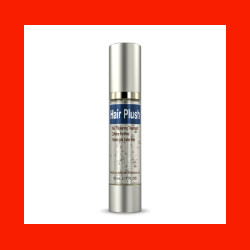 9. HAIR THICKENING SERUM FROM ULTRAX
Yep, this company makes a wide array of products for men looking to dense their hairline up. Using a combination of hydrolyzed keratin, biotin, and caffeine, the serum helps to thicken while encouraging new, thick growth. It's a newer entry on the market from this company and works well with their conditioner. Worth giving a shot.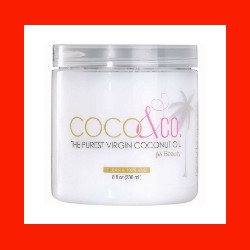 10. HAIR COCONUT OIL
This last suggestion is designed for guys with fine, thinning hair. While not marketed to "thicken" per se, I'm here to tell you that use of coconut oil does help give your hairline a fuller appearance. If you have fly-away hair that exposes spots, you'll find this oil amazing. Moreover, it locks in moisture so that your hair doesn't become brittle and break. Massage in a tiny amount into your scalp to help control dryness; a condition that can prevent new growth.
WRAP UP
The fight against hair loss is never-ending. It would be a mistake to assume that you can do "just one thing" to address the problem.
By combining different products, you give yourself the best chance to keep your locks and while making it appear you have fuller, thicker hair.
Finally, I'll just say this. Self-care is critical when it comes to this issue. In other words, getting enough sleep, exercising, and maintaining a healthy diet matter – a lot.
You can learn more on this topic at Hairguard. I hope you found the suggestions for hair thickening products useful. Thanks for stopping by!
—
References:
AHA. (2010). Hair Loss. Retrieved from American Hair Loss Association: https://www.americanhairloss.org/men_hair_loss/introduction.html