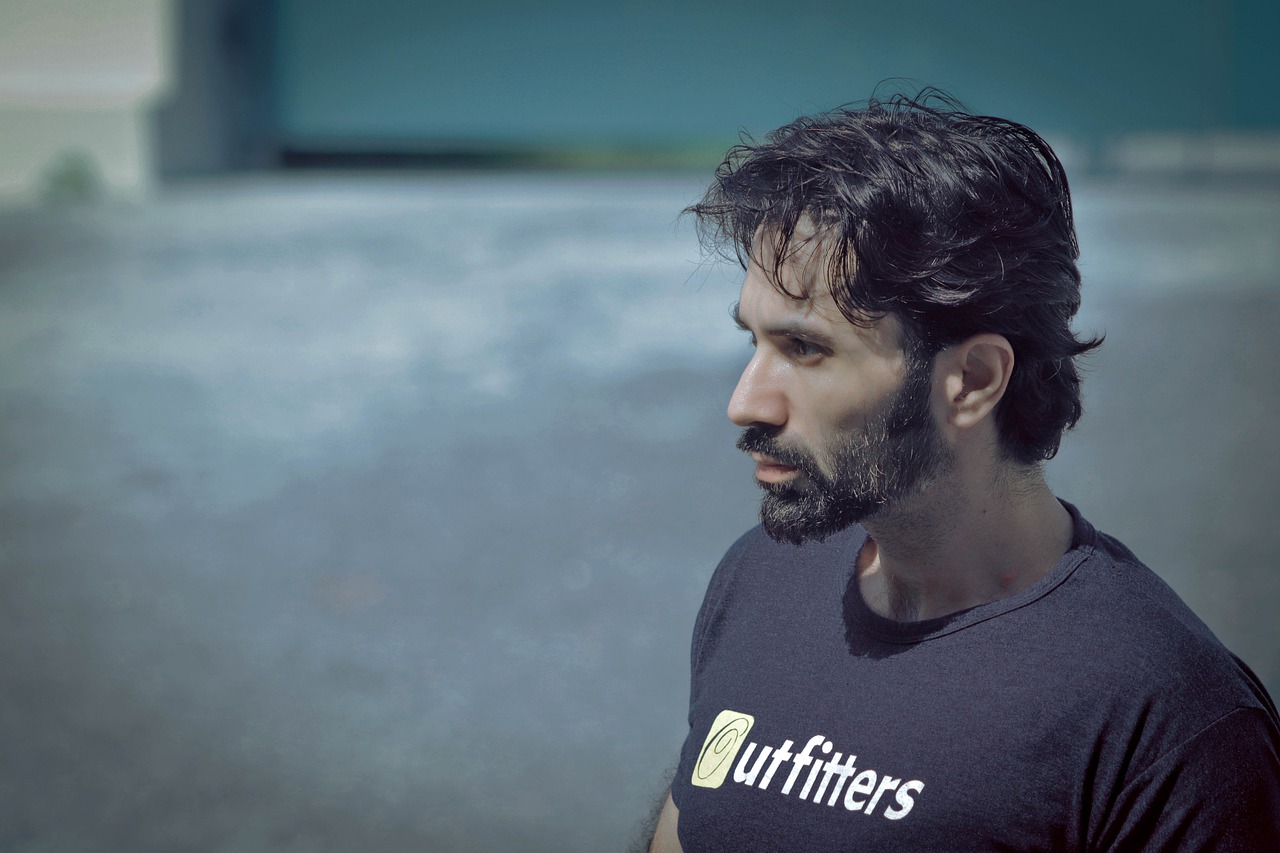 Reversing grey hair with aging
Can you get rid of grey hair without hair dye? If it's possible, then that seems almost too good to be true. Yet, scientists at one research lab in New York think that they've uncovered a crucial link between grey hair and stress that could send droves of grey-haired men out on vacation.
A June 2021 study published in eLife found that grey hair is largely linked to stress hormones and the appearance of grey hair can even be reversed in some cases. Researchers at Columbia University Irving Medical Center looked at hair follicles through a high-resolution scanner and found a connection on the microscopic level between stress and grey hair.
The study looked at the hair samples of 14 individuals and had them track their activities through a stress journal. Researchers were able to reveal that some hair follicles reversed their pigmentation and turned back to an original color when the participants had a stress-free lifestyle.
Senior author Martin Picard, PhD, noted that "there was one individual who went on vacation, and five hairs on that person's head reverted back to dark during the vacation, synchronized in time." Picard clarified this result by stating, "But we don't think that reducing stress in a 70-year-old who's been gray for years will darken their hair or increasing stress in a 10-year-old will be enough to tip their hair over the gray threshold."
Can Grey Hair Really Be Reversed?
The above-mentioned study linked grey hair with stress, but that's not the whole story. Some men start to go grey as early as their mid-twenties or thirties. It could just be genetic. If your family had grey hairs early on, then you're likely to have grey hair, too.
Stress might not be a factor for you. Grey hair is in the cards. However, you don't have to settle into "silver fox" mode if you really want a more youthful look. There are options out there to get rid of the greys.
Related: 5 Mistakes You Make When Coloring Your Beard
The most popular option for men is conventional hair dye. This doesn't reverse grey hair; it just covers it up. Just for Men is the most popular hair dye for men, but it has lots of chemicals. Did you know that there was hydrogen peroxide, ethanolamine, erythorbic acid in Just for Men?
A Better Alternative to Just for Men Hair Dye
I'm over 40 and my hair has been salt and pepper grey for about 10 years. One product that I can certainly recommend for reducing grey hair in men is the Anti-Grey Hair Color Restoring Treatment from Mayraki. This product dramatically reduces the appearance of grey hair and it's suitable for all different types of hair. It's 100% vegan and doesn't have any sulfates or parabens.
Amazingly, the Mayraki treatment doesn't use any coloring pigments; it's not just another hair dye. I was unsure about the efficacy of this product at first because it's marketed as a remedy for the first white hairs. It's also marketed towards women, but who cares as long as it works.
I decided to give the Mayraki treatment a try earlier this year. Normally, I dye my hair every now and then because my wife begs me to do it. I hate the way that hair dyes (especially dye products for men) dry out my hair. The result always seems so unnatural.
I was interested in the Mayraki treatment because it repigments the grey hair from the root. I thought it could be a suitable way to reverse grey hair. In addition to making my hair darker, the Mayraki treatment also made my hair less dry and gave it a healthy sheen.
It's relatively easy to use, as well. That was a big selling point for me because I can't keep up with an in-depth haircare regimen. With this system, you apply a few pumps of the product on your hands and massage it into your hair and scalp twice a day.
After about 3 weeks of use, I started to notice a change in my hair color. It was growing in darker. Even my wife was impressed, and she started using the product, as well. I typically have dry scalp and I was so happy with the way this product naturally moisturized my scalp so that I had fewer flakes and felt less itchy.
If you've struggled to find the right hair dye or don't like dying your hair at all, then the Mayraki Anti Grey Hair Color Restoring Treatment is a top product for getting a more youthful look. It can reverse the appearance of grey hair.
Related: Hair Dye For Men: Best DIY Options to Get the Grey Out
Ayurveda Cure for Premature Grey Hair
Ayurveda is the ancient system of medicine developed in India over 3,000 years ago. Ayurveda texts are often referred to as scriptures. Ayurveda is focused on natural and energetic treatments for life's ailments. In the Ayurvedic tradition, the main causes of premature grey hair are excess salt in the diet, iron deficiency and stress.
It seems like modern science is finally making a similar connection between stress and grey hair. Researchers at the Columbia University Vagelos College of Physicians and Surgeons published findings in June of 2021 that confirm stress does lead to the greying of hair.
So, I thought that maybe there's something in the Ayurvedic scriptures that can reverse the appearance of grey hair for men. Rejuvenation is a main focus of Ayurveda. Just as I thought, there is a cure for premature grey hair in the Ayurvedic tradition.
There are a few steps, so I will break it all down for you. Now, I'm not a trained physician or a specialist in Ayurveda. I'd advise you to consult your physician before beginning any new health-related regimen. This comes from the Astanga Hrdayam book written by Vagbhata as a rejuvenation therapy.
If you're willing to try the Ayurveda cure for premature grey hair, then the first thing you need to do is get your hands on some Rasayan Churan. You can find it on Amazon for a competitive price. You take 1 teaspoon of Rasaayan Churan and 1 teaspoon of honey first thing in the morning after you've had a glass of water.
It's a combination of amla, gokshura, and giloy. These are all natural herbal ingredients.
Amla is a rich source of vitamin C which can help to produce collagen protein. This stimulates the growth of new hair follicles. Gokshura is a leafy plant that reportedly boosts testosterone and is a powerful antioxidant. Giloy has heart-shaped leaves and it's packed full of alkaloids, terpenoids, and lignans.
The next step in the Ayurveda cure for premature greyness is to take some Bhringraj. This is a fermented beverage, an herbal concoction that contains vitamin D, iron, calcium, magnesium, with powerful flavonoids and alkaloids.
There are bhringraj hair oils and capsules, but I recommend getting a powder version like this one on Amazon. You just mix 4 teaspoons of bhringraj with 4 teaspoons of water and drink after a meal.
Not only does this help to grow darker hair, but it benefits hair growth, too. In a scientific study published in the Archives for Dermatological Research in 2008, bhringraj was effective in promoting hair growth in albino rat test subjects. So, if you're also interested in hair loss solutions, consider adding bhringraj to your diet.
Related: 10 Best Hair Thickening Products for Men
The Ayurvedic method does advocate certain yoga poses to eliminate stress and promote better circulation to your scalp region. If you are into yoga, then boost the effectiveness of this method by doing certain yoga poses that help increase blood circulation. A standard toe touching stretch, hill pose, and rapid exhalation techniques can serve this purpose.
Reversing Grey Hair in Men
As men age, the hair on our heads (and other places) naturally starts to turn grey. It happens at different times for different men, but it's a potent reminder that the years are ticking away. I didn't care about grey hair in my thirties, but I found myself constantly worrying about it after I turned 40.
I'm sure it's not a coincidence that this was the beginning of some stressful times in my life. So, I can definitely vouch for the results in that new Cambridge study that links stress with grey hair. The study didn't guarantee that a stress-free lifestyle would reduce grey hair or totally reverse it.
However, I was able to grow darker hair without using hair dyes like Just for Men. It's important to know that hair dye kits aren't your only option. I found a product by Mayraki that repigments the hair and I tried some of the Ayurveda treatments from India. After a month, my hair was darker and healthier.
So, keep these treatment techniques in mind if you want a natural way to reverse grey hair. I hope this article was helpful for you. Remember, no matter what color your hair is, you can still be a confident man with intrinsic value. Just respect and love yourself.