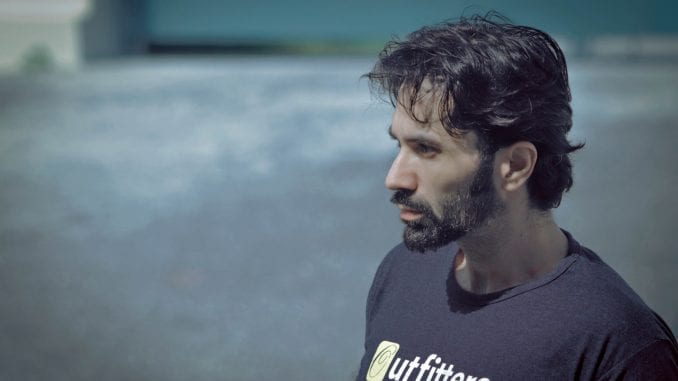 Is Just For Men Minoxidil worth the money?
Recently, I started using a new product for hair regrowth from the folks at Just For Men. It's a topical spray containing minoxidil, which happens to be the main ingredient in most all hair regrowth solutions for male pattern baldness.
So, you are probably wondering what's different about this product? Moreover, is it worth the money? Well, I'm about to give you my impressions. The truth is I've been using their spray for the past three months as part of my ongoing battle against hair loss.
As a matter of full disclosure, I've been on minoxidil for over ten years. If you are like most guys who are in their thirties or forties, you already know that preservation and thickening are the name of the game.
Recently, when I saw my supply of minoxidil was almost gone, I decided to go online and restock. Usually, I buy the Kirkwood brand because it's sold at a bulk discount.
That said, as I was about to click on the "buy" button on Amazon, my eye caught the related products carousel. That's when I saw the spray and decided to check it out.
Now here's the deal.
I've been using Just For Men products since forever. This includes their beard color wash and conditioner. Because I've been a loyal customer, I figured I'd give their version of minoxidil a try.
Can I level with you? It's not the liquid inside of the bottle that most interested me. Instead, it was their spray applicator. Yep, that's right – the applicator. Let me tell you why.
I've used other versions of minoxidil that include foam (see Amazon) and liquid drops. I hate the foam because it leaves my hair feeling brittle and dry. The drops suck because you have to spend time targeting areas with a dropper and then massage the drug into the scalp.
The revolutionary applicator offered by Just For Men does away with both approaches. With their product, you simply spray a highly directed mist onto the hair loss areas and let it soak in. Coverage is awesome and you don't have to do all that massaging stuff.
I've been applying their spray to my scalp twice daily. The first time is in the morning, right after I shower. The second is at night, just right bed. It's that simple.
You may be wondering how many "sprays" I give myself? Honestly, I'd say around six – three in the mid-scalp region and three in the vortex (crown) area. When you count it all up, this makes for twelve sprays a day (on average).
Is Just For Men Hair Loss Spray Worth The Money?
I would hard pressed to tell you that their spray is expensive. You get a three month supply for the national retail price of $23.00.
And I am here to tell you that price-point isn't bad. Go to your local pharmacy and see how much one bottle of Rogaine foam costs. Last time I checked, it was upwards of $25.00.
So, to directly answer the question: Is Just For Men Hair Loss Spray Worth The Money? All I can tell you is that I've been very pleased.
You get three bottles (2 fluid ounces each) containing a 5% solution of minoxidil. That's not bad. But to me, what sets their product apart from the others is the applicator. What could be more simple than aiming a nozzle at the treatment areas and doing a quick pump?
I know there are other reviews online that suggest Just For Men's hair regrowth product is "meh" and perhaps overpriced. Hey, all of us are entitled to an opinion so I'm not going to diss the impressions of others.
In truth, its incumbent upon anyone experiencing hair loss to do the necessary homework to determine what works best for their situation. Here's a post that offers more insight on how to deal with a receding hairline.
Speaking only for myself, I like the simplicity and convenience of the spray. Slap my head and call me silly I guess.
You can find Just For Men's hair regrowth product online (see Amazon for price) or at your local retail outlet. You don't need a prescription because the Minoxidil solution at 5% can be sold over the counter.
Do you use a hair loss product? If so, what is the name of it and how has it worked for you? Share your comments below.