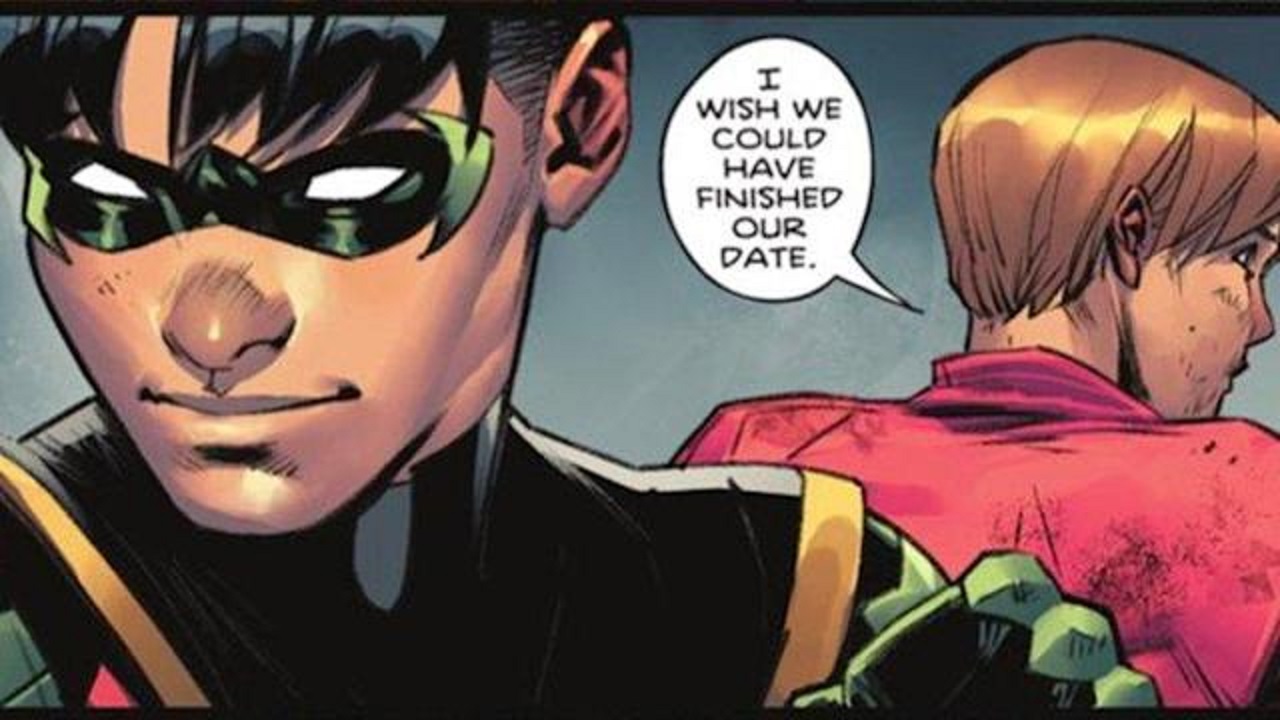 LGBTQ Heroes In Movies
Later this year, we will get the first openly gay superhero in a big-budget superhero movie. Brian Tyree Henry is getting ready for the release of The Eternals later this November. And in it, Henry's character Phastos will be revealed to be an openly gay man. Not only that, but he'll be married and will kiss on camera.
This development brings a new age of representation in comic book movies. But who would we want to see next? Which LGBTQ superheroes would we like to see on movie screens (or at least in streaming shows)? Here's a list of fifteen ideas.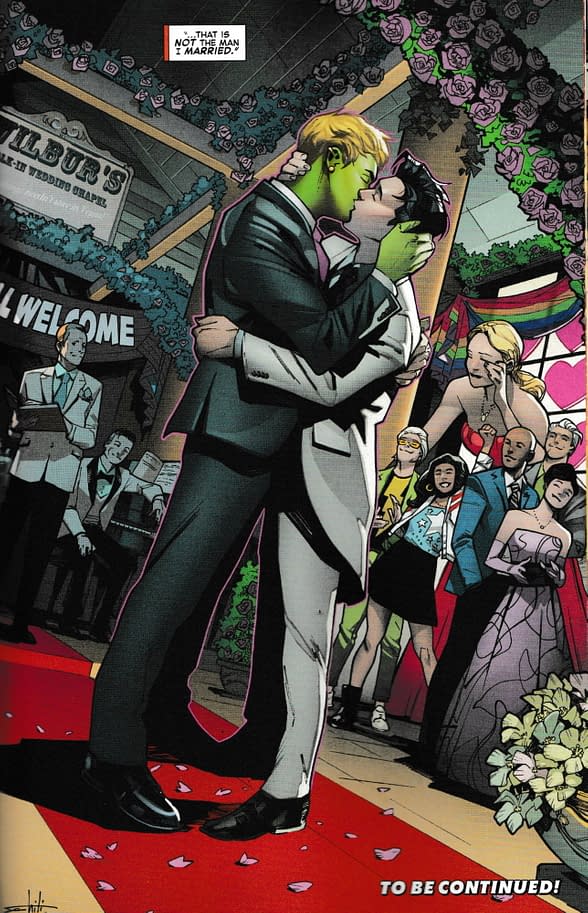 1 & 2. Wiccan & Hulkling
We'll start off with the easy ideas because we already know they're on the way! Wiccan and Hulkling are probably one of the most popular, if not THE MOST POPULAR, gay superheroes in all of comic book history. Wiccan, the reincarnated son of The Scarlet Witch and The Vision named Billy Kaplan, has magical powers like his mother. Meanwhile, Hulkling (Teddy Altman) is a shape-shifting Skrull prince. The two have been together since their introduction with the Young Avengers and have even gotten married in the comics.
With Wiccan already appearing in WandaVision and teased to return, it's likely this couple will appear in the MCU sometime in the future.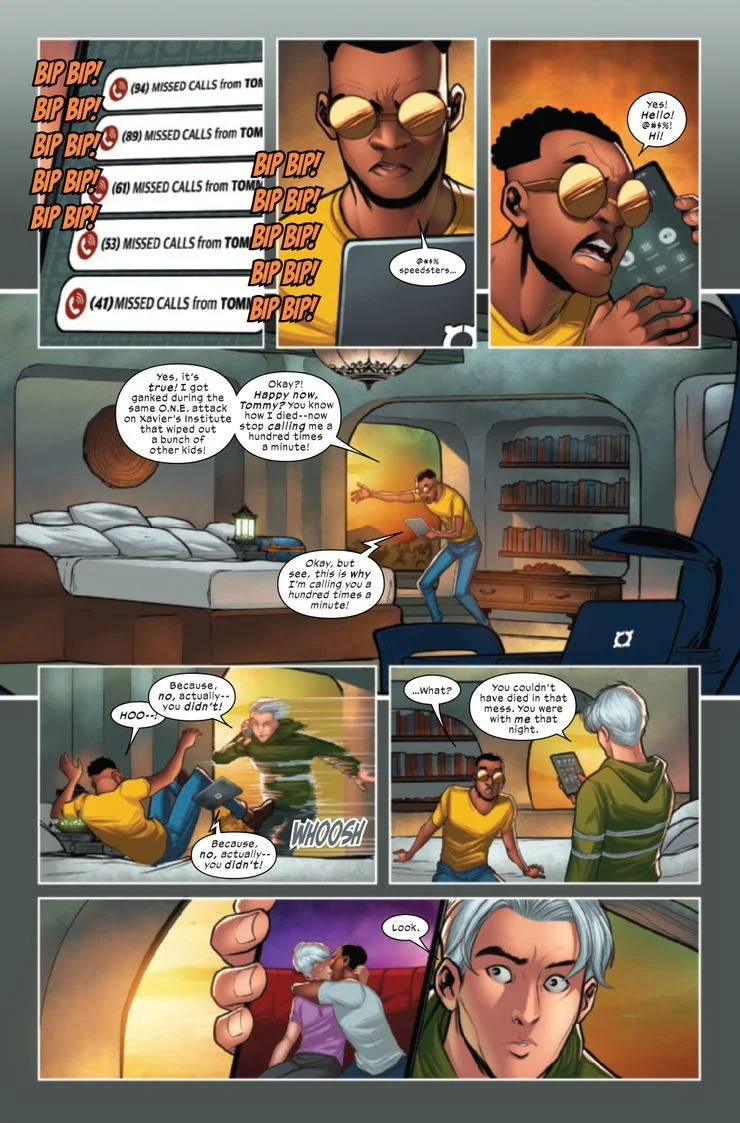 3 & 4. Speed & Prodigy
And with Wiccan & Hulking there must be Speed & Prodigy. At least, Speed (Tommy Shepherd) is confirmed for now. Speed is the twin brother of Wiccan. He has super speed like his uncle Quicksilver. In several comics, such as X-Factor Vol. 4 #7 or Marvel's Voices: Pride Vol 1, Speed is shown to be dating his former Young Avengers teammate Prodigy (David Alleyne). Prodigy is a mutant who has the power to psychically absorb knowledge and skills from anyone around him. Unfortunately, we have to see whenever mutants and the X-Men appear in the MCU before we can be sure Prodigy will show up.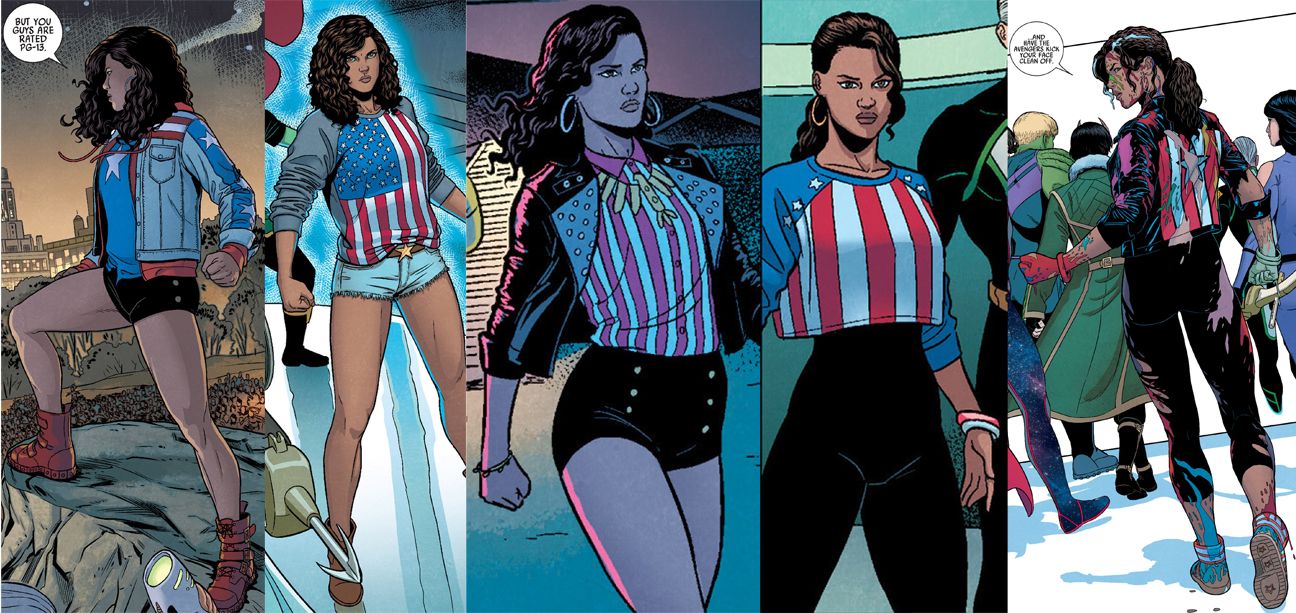 5. America Chavez
Lastly for our Young Avengers group, we have America Chavez. This lesbian Latina from outer space has super strength and the ability to punch holes into other dimensions. While she originated as a member of the Young Avengers, she later went on to have her own solo comic series. And she's already confirmed to appear in Doctor Strange and the Multiverse of Madness.
Related: Who Are The Young Avengers + Why Are MCU Fans So Excited?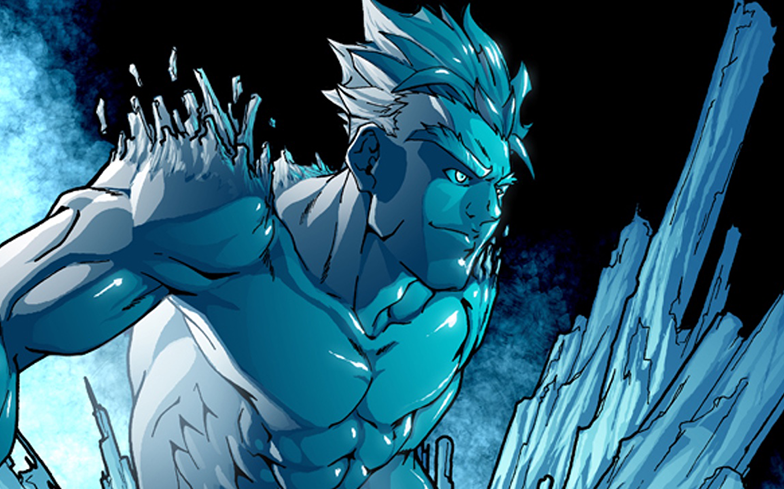 6. Iceman
This original X-man may have already appeared on the big screen, but the character wasn't openly gay back then. A younger Bobby Drake time-traveled to the present time and had his mind read by a younger Jean Grey. This led to the character's coming out. Whenever the X-Men and mutants appear in the MCU, will their version of Bobby Drake be introduced as gay?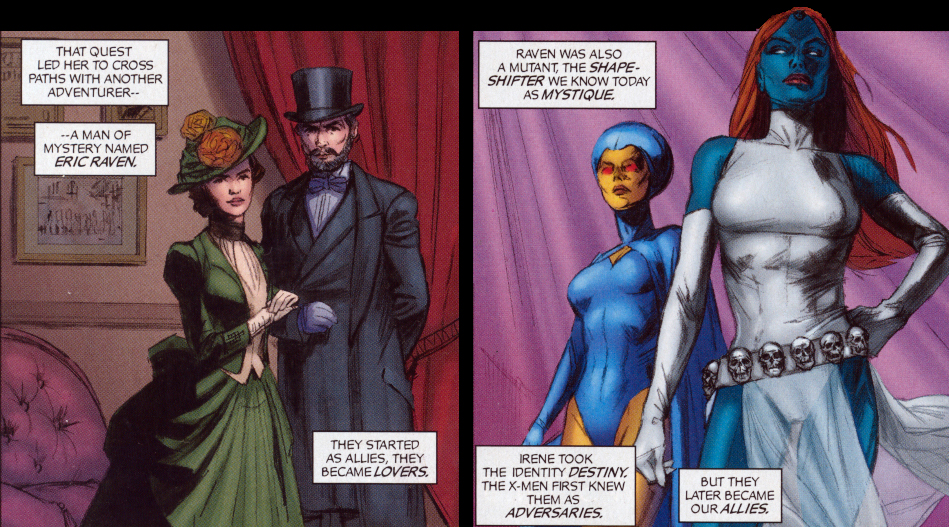 7. Mystique
You know what other major mutant character is LGBTQ? Mystique. The popular villain is bisexual and has been in several relationships. The shapeshifter has gotten with Wolverine, Professor X, Deadpool, Magneto, Sabretooth, and more. But her most famous, and serious, relationship was with future-seeing mutant Destiny.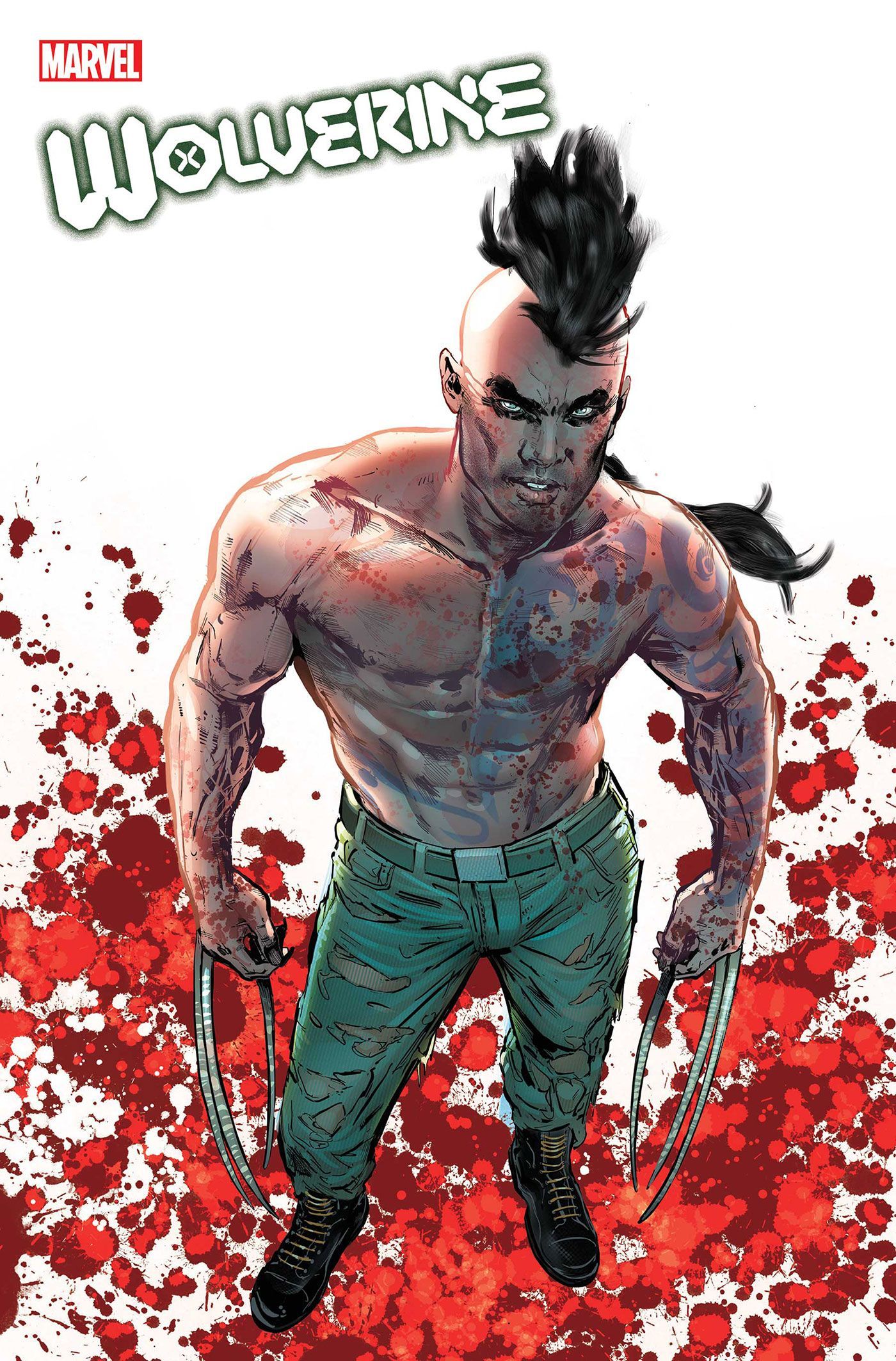 8. Daken
Did you know Wolverine has a bisexual son? He possesses the same abilities as his father. But, he has the added power of projecting pheromones that cause desire in both men and women. While that could be played into the unhelpful and overplayed slutty bisexual trope, we would still love to see this baddie join the MCU. But, it'll probably take a few years (if that).
9. Sera
Sera is a transgender angel and is one of the first trans characters in Marvel Comics. She was created by Marvel Comics legends Kieron Gillen, Marguerite Bennett, and Phil Jiminez. And even better, she got a love story with Angela that still pulls on our heartstrings. With rumors that Marvel was looking for a trans actress to years ago, could Sera be coming to the MCU soon?
Related: Here's Everything Marvel Announced For Phase 4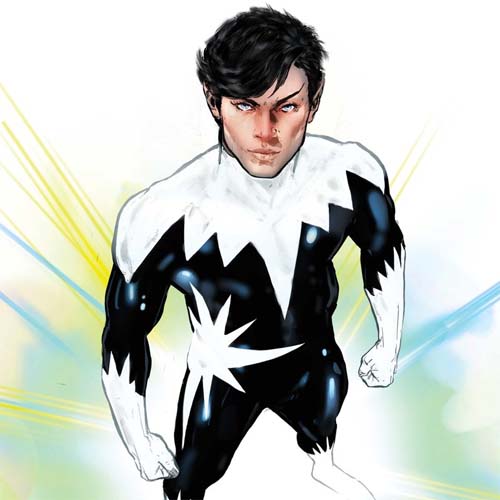 10. Northstar
Whenever they bring us mutants and the X-Men, we hope that the MCU will bring us Northstar. Northstar was the first openly gay superhero in a mainstream comic. He came out in 1992's Alpha Flight #106. And he also was one of the first gay comic book characters to get married. But since then, Northstar hasn't had much to do in the comics. Will a movie appearance bring this super-fast and high-flying hero back to the forefront of comic book fans' minds?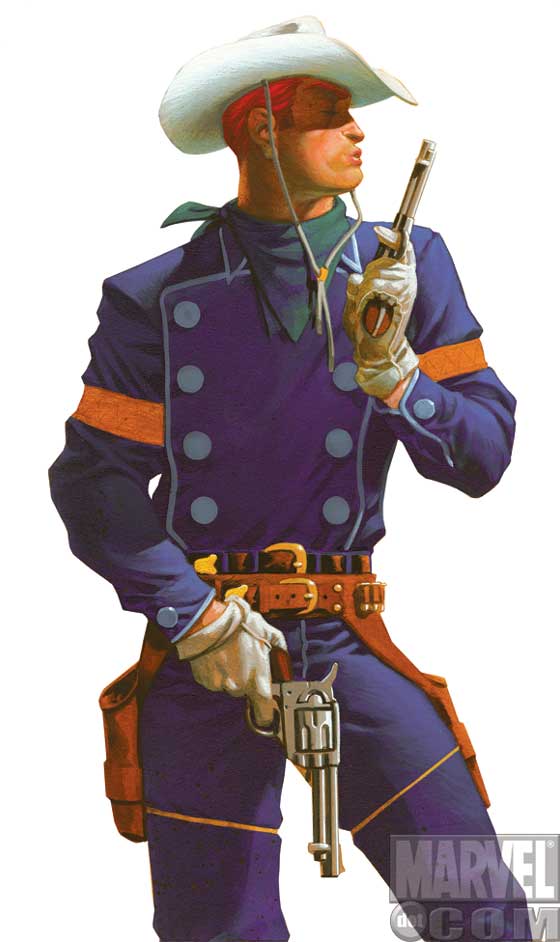 11. Rawhide Kid
When reintroduced to comic book fans in 2003, Rawhide Kid was written by Ron Zimmerman as a campy gay gunslinger who was obsessed with Old West movies. We could totally see this character appearing in some quirky, Guardians of the Galaxy-esque comedy movie. But, one in which he still gets to have several big superhero, action moments!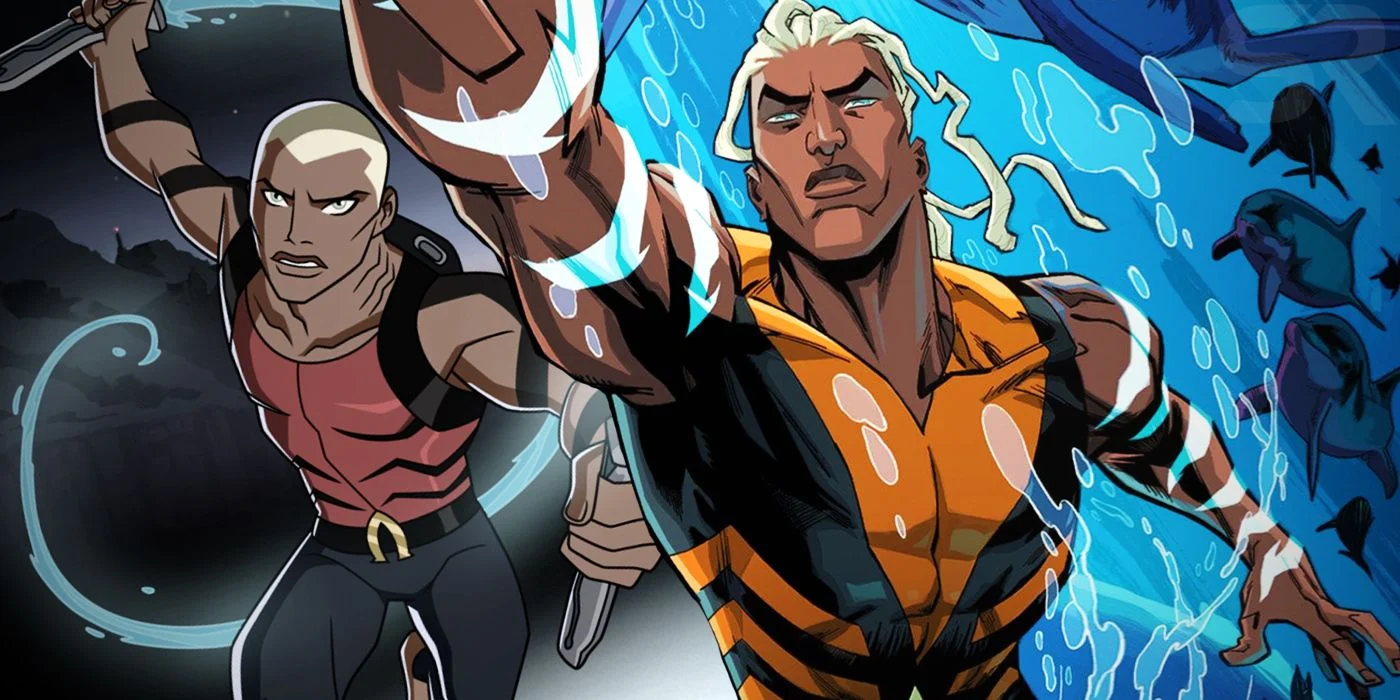 12. Aqualad
Now it's time for some DC characters. First on our list is Jackson Hyde or Kaldur'ahm (depending on which direction of the character the movie goes with). This version of Aqualad was first introduced in the Young Justice animated series before being reintroduced as a slightly different character in the comics. It was then revealed that the character, who can breathe underwater, has super strength, and hydrokinesis, is bisexual.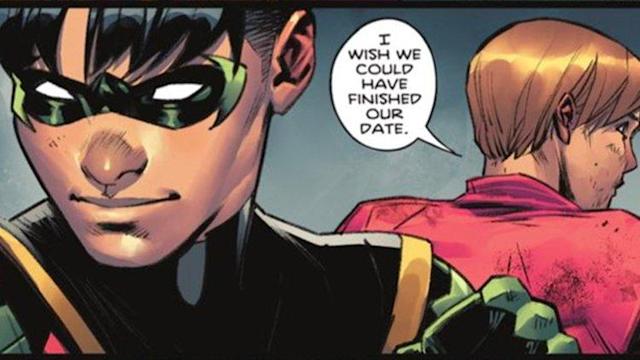 13. Tim Drake
Another iconic sidekick whose LGBTQ is Robin. Tim Drake is the third of Batman's famous sons and sidekicks. Drake came out as bisexual recently in the three-part story arc "The Sum of Our Parts" in the comic Batman: Urban Legends. This is a new revelation was written under the guidance of Meghan Fitzmartin and the young detective's new journey is still developing. But, we'd love to see it come to life on the big screen someday. (Though, we'd love to see the Robins on the big screen in general).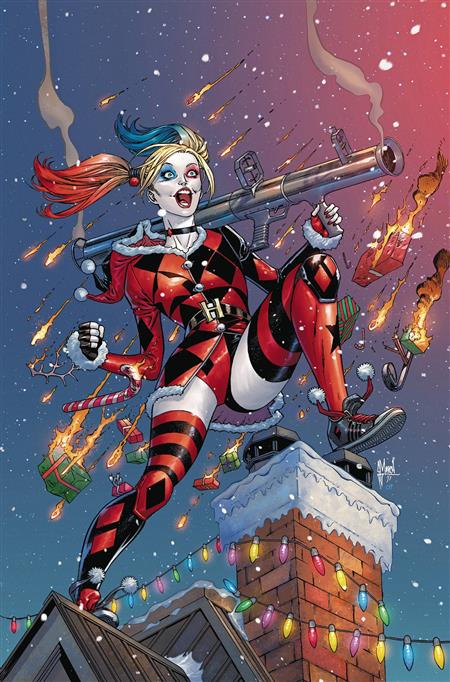 14. Harley Quinn
We've certainly seen Harley Quinn several times now. And we've enjoyed Margot Robbie's portrayal of her. But, we have yet to see her bisexuality truly explored or her relationship with Poison Ivy. It's time that changed! The former Arkham Asylum psychiatrist turned villain turned antihero first appeared as Joker's accomplice in the 1990s. But since then, she's been powered up with super strength and immunity to poisons, thanks to Poison Ivy, and has become a crowd favorite character.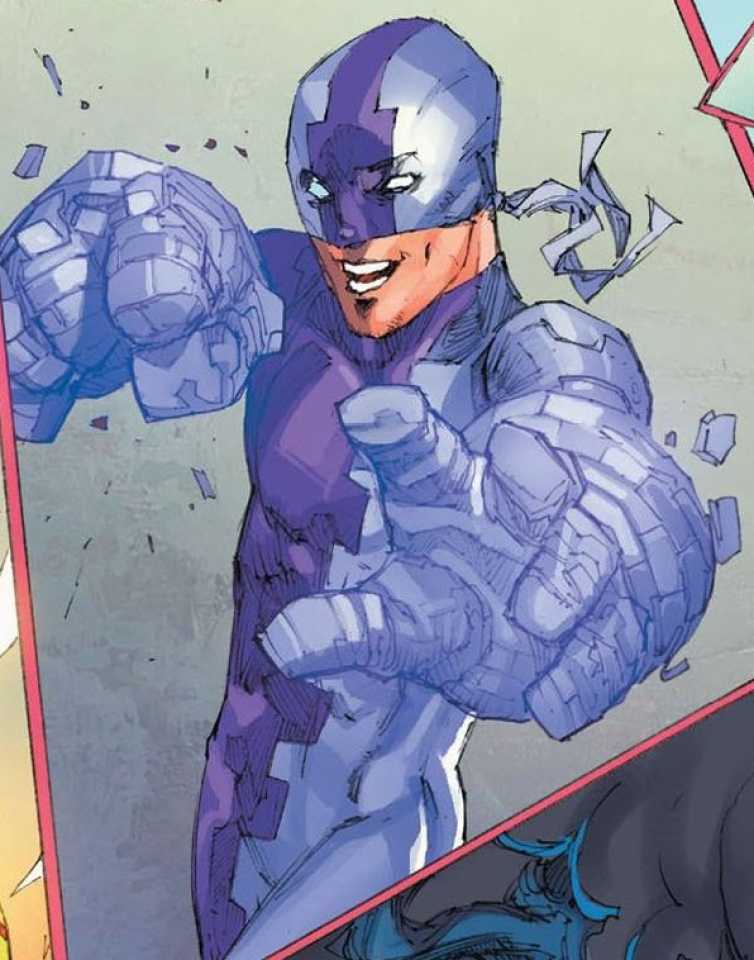 15. Bunker
Lastly, we have a member of the Teen Titans. While the ongoing live-action series is great, we'd love to see Bunker added to the list. This gay hero, named Miguel Jose Barragan, has the ability to create and project psionic bricks. Not only is this a nice node to Stonewall, but it also makes him fun to watch visually. And we'd love to watch him work his powers on our screens.
LGBTQ Superheroes in Films & TV
Are there any popular characters we didn't name that you wish we did? Who are your favorite LGBTQ superheroes and where would you like to see them appear in live-action? Tell us your thoughts down in the comments below.