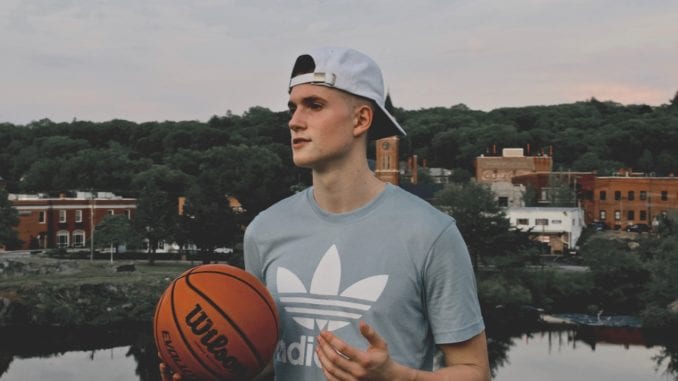 Men's Chastity Devices: A Closer Look
It's Locktober and that means it's time to talk about chastity devices for men. Would you let your lover lock you down until you begged for mercy? Is it really safe to trust your equipment to somebody else?
Well, it certainly requires a level of trust and intimacy that the faint of heart don't have. If you or your partner are wearing a chastity device, then you've just made an undeniable display of fidelity and kinkiness.
Male chastity belts can be a fun part of BDSM play. There's also something about having your sexual power essentially belonging to someone else that thrills and tantalizes the libido. The device is physically constraining, but there is a definite psychological component to the chastity experience, as well.
It's all about an exchange of power.
A Little History About Chastity Belts
Did you know that chastity belts date back to around medieval times? Crusaders and knights who would ride off to battle would sometimes lock away their lovers' private parts until they returned safely.
The first historical reference comes from religious texts and a drawing of a metal belt depicted in a book called Bellifortis. It was created by a German military engineer named Konrad Kyeser in 1405. (Figures.)
However, some historians believe that medieval chastity belts were just jokes or purely metaphorical. It wasn't until the eighteenth and early nineteenth century that people started to put these designs into practical use for medieval reference purposes, pure curiosity, and a bit of kinky fun behind closed doors.
What Do Male Chastity Belts Do?
Male chastity belts didn't become popular until modern times as BDSM toys. However, male chastity belts and devices are far more popular than female versions. Perhaps that has something to do with the prevalence of more men willing to be in submissive roles, (either gay or straight) within the BDSM community.
Related: Why gay men LOVE jockstraps!!
Essentially, the male chastity device is designed to prevent a man from obtaining an erection or prevent physical contact with the penis. You can prevent someone from masturbating or having direct sexual encounters involving their penis without the permission of the keyholder.
Is this about trust or delayed gratification? Well, it could be either or both.
There are a few different designs out there, but most fall under two types. There's the cage design which encases a flaccid penis in some sort of elaborate prison for penises and then there's the plate design which covers the penis so that it can't get hard.
Some have traditional lock and key components, but you can get really high tech with male chastity belts now.
Lock Your Lover Down with Your Smart Phone
That's right. You don't need a key anymore. Some chastity devices can be locked and unlocked remotely from a smartphone, Bluetooth or Wi-Fi enabled device. That's certainly a futuristic way to get kinky, but it comes with a new set of dangers.
This is how it works. Basically, the dominant person controls the app. They can monitor the submissive wearer's time in the cage and unlock or lock them remotely. When engaged, a heavy-duty metal ring closes the device on the user.
Dangers of Digital Chastity Devices for Men
Just imagine if your chastity belt was remotely locked by a hacker or your service dropped out and you couldn't open it? Well, it might seem like something that would happen in a movie, but fact is stranger than fiction.
A security firm in the UK found this exact type of security flaw in a popular BDSM device called The Cellmate. It's a chastity lock that's controlled by an app. The security firm, called Pen Test Partners, found that Cellmate could be hacked and remotely operated. The hackers could then prevent anyone from accessing the device. There's no manual override or physical key.
To be fair, the Cellmate's designers made an attempt to patch the security flaw. The company in question Qiui made a note on their Google Play and Apple Store page for users "in order to prevent hacker attacks, please review this 2.1.7 version as soon as possible!! ignore version 2.1.4."
That's because the problem stems from an outdated application programming interface (API) that is especially vulnerable to outside override from hackers. One disgruntled reviewer still wasn't entirely happy with his chastity experience with The Cellmate.
He wrote, "App stopped working. Again trouble. Got already stuck twice when wearing it due to the unreliable app. I should not have spent the money for this. Back to normal chastity."
Related: My Man Is into Gay BDSM and Shoots into My Boots 
Is It Okay to Try Chastity This Locktober?
If you're new to chastity or you just want to add some kinky fun to your romance, then by all means, take it slow. Try small intervals of chastity and be sure to look closely at reviews before buying any chastity devices or chastity belts.
It can be an enjoyable experience and that builds a powerful bond between dominant and submissive lovers. You might want to carefully consider a physical lock versus a digital app locking device.
Afterall, it's your junk. You're just slaving it to someone else for a specific period of time and under a specific set of circumstances. It's for kicks, but nobody wants to get trapped in their cage while the app updates.
High tech isn't always the best way to go. Maybe this type of technology isn't superior to the good old fashion BDSM devices. At least you can be sure that only your dom can lock you down.
Ultimately, it's up to you. But be safe and have fun.