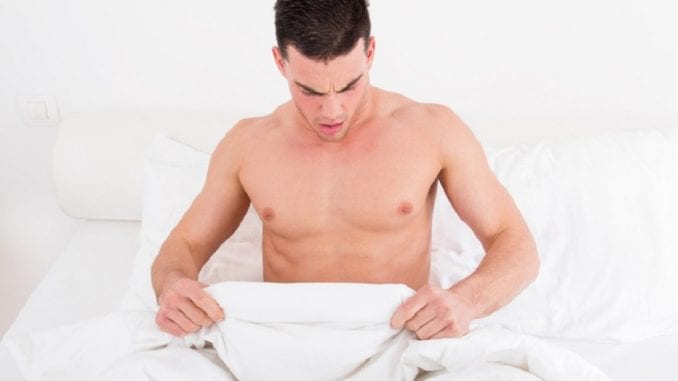 No Rimming?!
Is nothing safe?!
Within the last week, or "new normal" has looked a lot different than what life used to look like. And you know what? Humans are a resilient race! We can get through this. But the idea of having to adjust our sex lives might be a little too much for us to handle.
With the fast spread of the coronavirus COVID-19, there's also been fast work in analyzing and working to understand the virus. This includes understanding just exactly how the virus spreads. With that comes more of the obvious stuff like unwashed hands and some of them should be obvious but is still shocking to hear stuff like… rimming.
Yes, a new study found that stool particles containing the virus were found in over half the people who tested positive for COVID-19. Even after clearing the respiratory tract, one in five people will have the virus still present in their poop and anus. This means, there will be no butt-munching in a COVID-19 world. That is if you truly want to live up to social distancing.
And we know what some of you will think, "What about douching?" After all, douching helps to clear out all of the germs AND mucus in your lower half. Well, it sadly can't guarantee that you're bottom will be rid of the coronavirus. As such, it's not recommended.
"Prevention of fecal-oral transmission should be taken into consideration to control the spread the virus," the researchers specifically said.
So what does this mean for couples who are quarantined together? Well, we understand the urge to find comfort in pleasuring yourselves during this trying time. In fact, some of the single folk stuck in their homes are jealous you can! That said, you might want to skip on the rimming for the next few months while we wait for the coronavirus pandemic to calm down.
It looks like lowering the curve also means lowering the types of play you have in the bedroom. And while that may seem like a bummer for now, it will ultimately help in the long run. Plus think about it! You'll probably really enjoy the feeling after going without it for a few weeks!