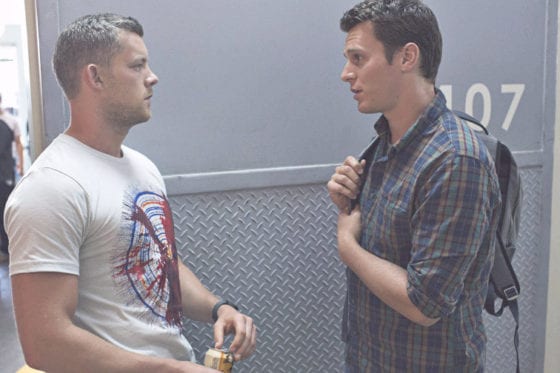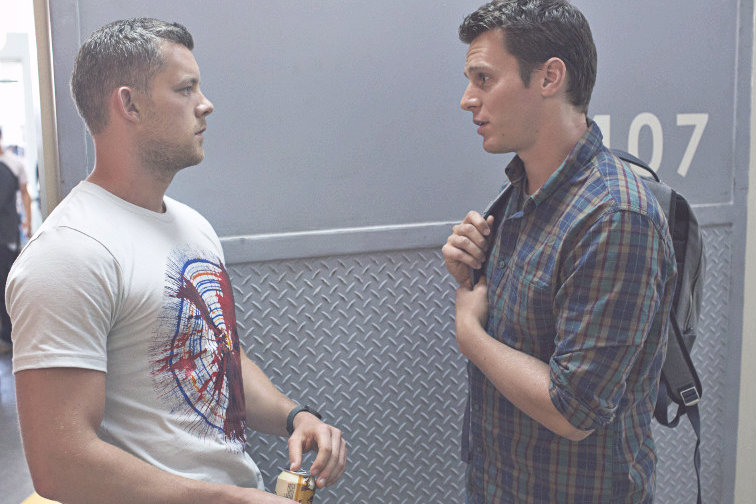 Seduce a Straight Guy?
As a community, some of us seem to be captivated with the idea of magically seducing a straight guy into going gay – well, at least temporarily. There are so many articles on the Internet on "How to Seduce a Straight Guy" that it's simply mind blowing.
Google it and see what comes up.
And the tips on how to do this run the gambit; from suggesting that a little bit of weed can make an otherwise heterosexual man crave "sausage" to engaging in a series of manipulative behaviors that are designed to reveal his hidden, secret desires.
But is it really possible to seduce a straight guy? Seriously, can you really make a guy who is all about T and A suddenly have a hankering for another man's booty?
Here at the blog, we think the answer is no.
What's more, we believe that trying to create a situation that attempts to force this type of scenario only reinforces the stereotype that gays are attempting to somehow convert straights.
That's not to say there isn't something hot about making it with a guy who seems to be out of reach. Much of the adult film industry focuses on scenes where an unsuspecting straight guy is lulled into a homo-erotic fantasy.
But that's just the thing – it is a
fantasy
. It's fun to think about because it gives us the momentary ability to feel like we can channel our inner vampire and control an otherwise unreachable, hot guy.
Maybe that's why so many people are curious about things like erotic hypnosis?
But ask yourself this question: Do you think a straight woman could seduce you into going down on her?
If you are honest with yourself, the answer is probably no – regardless of how drunk or high you are at the time. In fact, we're willing to bet that if you are truly gay, you would rather hookup with Barry Manilow before trying to force yourself to do something that just isn't part of your DNA.
If you remember the hit HBO series, Sex in the City, Samantha found out about this when a gay couple thought they could get it on with her.  Odddly enough, when it came time for the boys to deliver the goods, they were MIA.
FYI: In those rare cases where a gay man has allegedly seduced a dude who identifies as "straight", the guy in question likely wasn't straight at all. That's because human sexuality runs on a spectrum. The truth is, very few people – meaning men and women – are truly, 100% heterosexual.
"Do you think a straight woman could seduce you into going down on her?"
Want proof? According to a recent study conducted by the Centers for Disease Control and Prevention, the findings suggest that more and more, men are identifying as bisexual.
And this same study revealed that a higher percentage of men who were not married and were not living with someone have had some type of sexual encounter with a person of the same gender.
But can we really call these men bi or even gay? That's up to you decide. It's a complicated issue, isn't it?
Perhaps this is why it should come as no surprise when men who identity as straight share that they have developed strong, romantic feelings for someone who identifies as gay. It happens – not very often – but it does happen.
Finally, bear in mind that if you are hell bent on trying to get that straight guy into your bed, there's a good chance it won't go exactly as you think. In fact, some gay men end up regretting it.