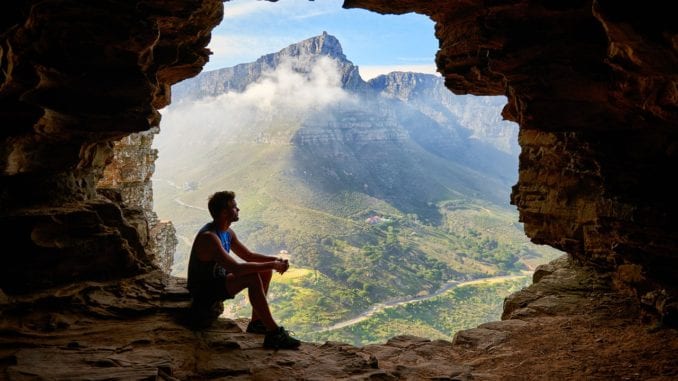 I've been attracted to women my entire life and have had zero physical attraction to dudes. But I ended up falling in love with a guy from my gym and I'm starting to question my sexual orientation.
By: Justin in Tampa
You probably think I'm about to share some hot erotic story with you based on the title of this page. Sorry to disappoint but that's not what this story is about. Instead, I'm going to tell you how I ended up falling for a gay guy who I've secretly been in love with for over a year.
Just to tell you a little about me – I guess I'm your average dude that's into average guy things. If I had to describe myself, I suppose I look a little like that actor Grant Gustin from the Flash except I'm a little older at 35.
I'm married, have a wife and two children and live just outside of the Tampa Bay area in Clearwater. I love football and am a diehard Bucs fan. My job is really quite boring – I work for a local municipality in waste management (Yes, I'm a garbage man but I get paid really well).
So about a year ago, I joined a new gym because I was hoping to find a facility with more free weights. As it turns out, I ended up joining a chain outfit because it just so happened to have what I was looking for.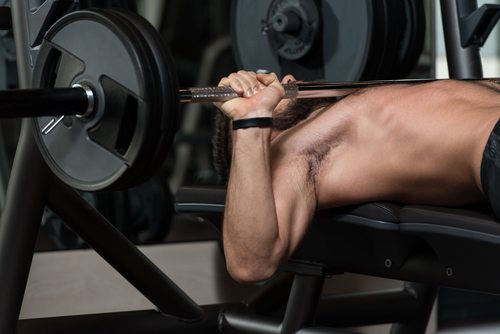 One Monday night after work, I stopped in to do a chest workout. I always try to pump my pecs on Mondays because it's just part of my routine. I remember loading two 45-lb plates on each side of the universal bar and then trying to execute the reps. That's where I ran into trouble …
I got two lifts out but on the third one, I was struggling. If you have ever lifted weights, you know how scary it can be when you realize you might not be able to finish a rep.
As I started to panic a bit, a guy who was working out on the bench next to me saw my dilemma. He immediately got up and positioned himself behind me and clutched the bar with his hands, helping me to pull the weights back up to the stand.
"I saw you needed some help so I hope you don't mind. If you ever need a spot, just let me know.

I might need the same from you."
As we got to chatting a bit, he told me his name was Billy. Super nice guy who apparently had been working out at this gym for several years. We swapped stories about our favorite workouts and talked a little bit how crowded it was in the free weight area.
Billy is one of the most athletically built dudes I have ever seen. He looks a lot like the well known bodybuilder with a twin, Lewis Harrison (see not safe for work link). In fact, I've even heard people at our gym ask him if there is any relations.
Same age as me but probably looks closer to 30. This guy has 16 inch guns, a massive chest and veins popping out of his forearms like the hulk.
So as time went on, I would regularly see Billy on Monday nights. It didn't take long before we became workout buddies. What's been nice about our friendship is knowing someone is waiting there for you. It kind of holds you accountable so you don't skip gym visits, you know?
Honestly, I had no idea that Billy was gay. It never really came up I guess. Plus he never gave me an indication to think he was gay either. Sorry to be stereotypical but this is Florida so it's not like I haven't been exposed to guys who are into guys. The guy just doesn't give off that vibe.
Related: Top 10 reasons straight guys have sex with gay men
So one night after working out, we decided to grab a cup of coffee at Perkins – which is nothing more than Denny's with a different name. As we drove from the gym in his black pickup truck, I remember him telling me that he thought my arm tattoo was cool and how he was thinking of getting something for himself.
It seemed like we were at that restaurant for hours – to the point that I had to call my wife and let her know I was going to be late getting back home because I was hanging with my gym buddy.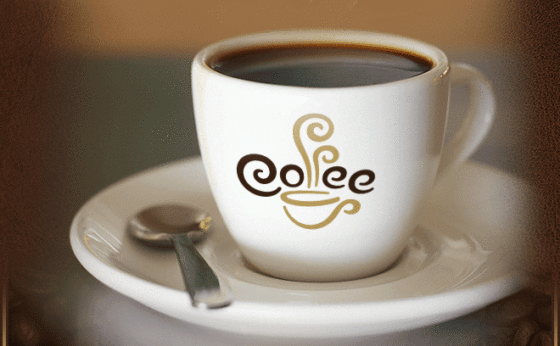 After we talked about how we might change up our workouts so that things didn't get stale, the conversation turned more personal. He told me that was born in St. Pete and was a mechanic for an airline. I shared with some things to – about my wife and two boys. Plus there was football.
At some point, I remember him telling me that he had broken up with someone about six months earlier. As I listened carefully, it became clear to me that his ex was a guy that he met at AA.
Looking back, I can remember feeling a bit shocked that Billy was gay. Like I said, he just never game me that impression – ever. And he never once made me feel like he was looking for something.
Later that night when I got home and went to bed, my wife and I made love. What's weird is that I started to have flashes of Billy in my mind.
I can remember kissing her and thinking of him when my eyes were closed. My wife must have figured out something was off because she asked if I was OK. I told her that it had been a long day and that I probably just needed to rest.
"He's even started to pop into my thoughts when I spank my monkey."
Just having those thoughts about Billy kind of bothered me for the next several days. Trying to concentrate on my work wasn't easy. And meeting him at the gym was even more difficult. That was over 10 months ago.
Since that time, I've started to have full on fantasies about my gym buddy. It's just been easier to go with them and not fight them. I won't lie to you – there have been a few times when I've even had dreams about him where I woke up the next morning with full on wood.
I've always been straight
I'm straight – seriously – I am. But there's just something about this guy and I don't know what it is. And my attraction to him goes beyond just his physique. Billy makes me laugh and is super funny. I just feel like I can let my guard down around him.
Related: Straight guy dreams about gay men
It's hard to admit it but I think I am in love with him. Worse, I am pretty sure he's picked up on it because of some comments he's made. If he's attracted to me, he's not letting on.
Just last week, he told me that he's started seeing someone. A guy he apparently met online. He also broke the news to me that we might not be able to lift weights anymore together because he's going to be spending more time with this person. I remember how jealous I felt and just having those feelings freaked me out.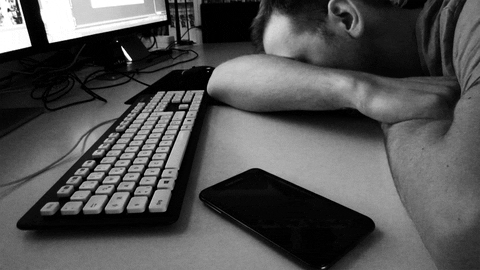 All of this just sucks. I'm so confused. I mean I know that I am into women. I'm also very attracted to my wife. Still, I don't know what to do. I can't get Billy off my mind. He's even started to pop into my thoughts when I spank my monkey.
Can a straight guy fall in love with a gay man? I'm here to tell you yes because it happened to me – and still is. How it happened I don't know but it did.
Now I'm starting to question my own orientation. Maybe it's time to talk to a professional.
—
Do you have a story you would like to share. Visit our pitching guidelines and share how it really happened to you.