Straight guys get bro jobs for a variety of reasons
Watching straight guys having some type of gay sexual experience is a fantasy for many. Maybe it's because seeing it captivates our imagination and helps to make what seems impossible suddenly possible.
I liken it to the magic of a hypnotic vampire. Once bitten, you can never go back.
Part of allure of straight guys and gay sex directly relates to the concept of normalization, which is a psychological defense against cultural messaging that has historically suggested man on man contact is "wrong".
But when you look beyond the sexualized imaginative aspect of straight gay sex, it becomes fairly clear that straight guys do in fact hookup with other guys as part of lifespan development.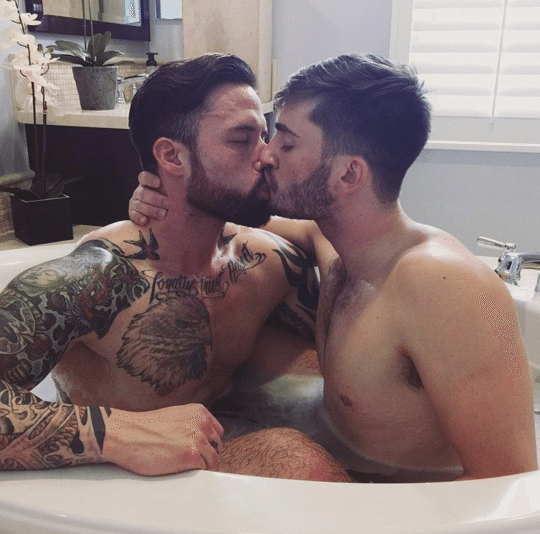 What follows are 10 reasons why straight guys are down with bro jobs and other forms of gay sex. Some of what we've presented here comes directly from scientific research. Other material is based on personal experiences, culled together from the body of scientific studies.
FYI: Some points may seem obvious while others will make you pause and reflect.
If you've ever wondered about straight-gay sex, this article is for you.
Let's jump right in!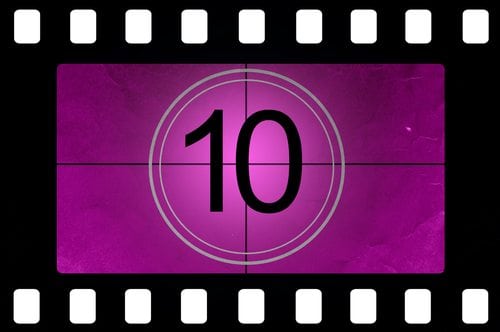 1. Curiosity
Perhaps the most common reason a gay sexual experience happens for a straight man relates to curiosity. The research suggests that these types of events happen frequently but often go unreported.
Connected are self-reflective questions for straight men like:
What's it like to be with another man?
How does it feel to touch or taste a male body part? (fill in blank).
Testing personal boundaries and limits.
2. Proving heterosexuality
This reason may strike you as odd but it's really not when you think about it. Some men who identify as straight purposely seek out a gay experience to prove they are not homosexual.
If you have ever slept with a woman to prove that you aren't gay, you can probably relate.
Connected reasons include:
Testing man on man action can reaffirm a straight guy's sexual orientation (i.e. if I didn't get into, it means I'm not gay).
Personal challenge (can I survive a same sex experience?).
3. Situational reasons
All of us have needs, including men who are straight. Many men who identify as heterosexual involve themselves in gay experiences simply from a place of need.
Here are some examples:
Men who are in prison who sleep with other men because their usual sexual partners (women) are not available.
All male colleges and schools, where male bonding happens frequently.
Military service, where men have traditionally served with other men (straight and gay). This is not the same as military rape, which is about power and control.
4. Ritualism
An unpleasant experience to be sure, but ritualism is one of the reasons straight guys will experience some form of gay sex. An example can be found in a fraternity ritual, where otherwise heterosexual men will grab another guy's dong as part of an initiation process.
There is a fine line, however, between a simple ritual and hazing; which is designed to humiliate, emasculate and embarrass.
In recent years, colleges and the military have cracked down on these kinds of behaviors.
5. Closeted bisexuality/homosexuality
While many men may identify as "straight", that doesn't necessarily mean they are. In truth, human sexuality runs across a spectrum, if you believe in the Kinsey Scale.
What's interesting is how times seems to be changing. Recent research seems to suggest that men who have historically identified as straight are now being more open about their same sex experiences.
6. Heteroflexibility
We often hear this term but what does it really mean? In a nutshell, heteroflexibility happens when two guys who identify as straight use some type of substance and temporarily, "go gay".
Example: Two males are smoking weed. For whatever reason, they start making out and servicing one another. Their permission slip to engage in the same sex activity is because they were high. "It doesn't count if you are wasted" many will say.
FYI: Heteroflexibility is kind of the new "bro-sex".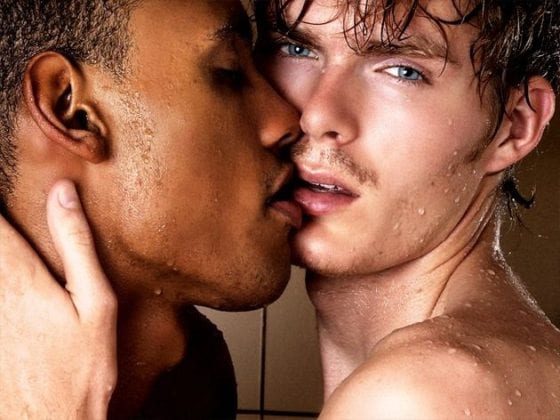 7. Gay for Pay
There's an old axiom that suggests: Everyone has a price. To some extent, that's probably true. It is for this reason that some men who call themselves straight will engage in homosexual activities if the price is right.
Examples:
Straight male dancers allowing gay men to perform oral on them for a set dollar amount.
Otherwise straight guys who need extra money and allow limited sexual contact in exchange for dollars.
Adult video stars involving themselves in some type of same sex scene, usually on a limited basis.
8. Emotional bonding
Straight guys who are emotionally close (like gay men) have a bond. In pop culture, we call these "bromances". But for some men who consider themselves to be heterosexual, that closeness can cause confusion.
This can lead to a same sex experience between two guys, which is often shrouded in questions. Straight men do sometimes fall in love with one another. Even more rare are straight guys who become emotionally attached to gay men.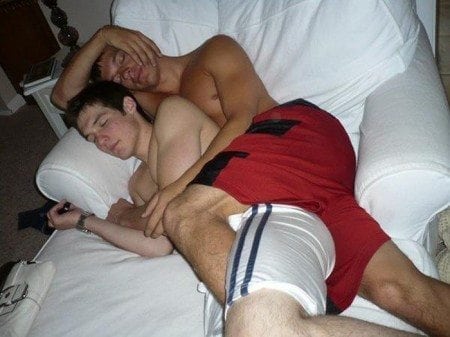 9. Accidental
An odd one perhaps but it does happen. There have been cases where two men have become physically intimate with one another on accident. It doesn't happen often but it does happen.
Perhaps the most common reason is connected to the phenomenon of Ambien sex. Example: Two straight male roomies pop the sleeping pill to get some Z's. The next day, they hazily recall hooking up with each other.
In the above described situation, the "act" doesn't count because both guys were under the influence of the drug (at least that's what they claim).
10. Sexual fluidity
There was a time when strict sexual orientation boundaries were the norm. A person was either straight or gay with bi being part of the dynamic.
All of that has changed in recent years. More and more, men are coming out as "sexually fluid". In a nutshell, to be sexually fluid means that orientation is malleable.
FYI: The research suggests that millennials are more likely identify as fluid.
Final Thoughts: Gay Experiences
Perceptions on human sexual orientation have been changing by leaps and bounds in recent years. Labels, such as "gay" and "straight" seem to be transforming
But what is true today was true yesterday – and tomorrow. Straight guys do hookup with other men, they just don't identify as gay.