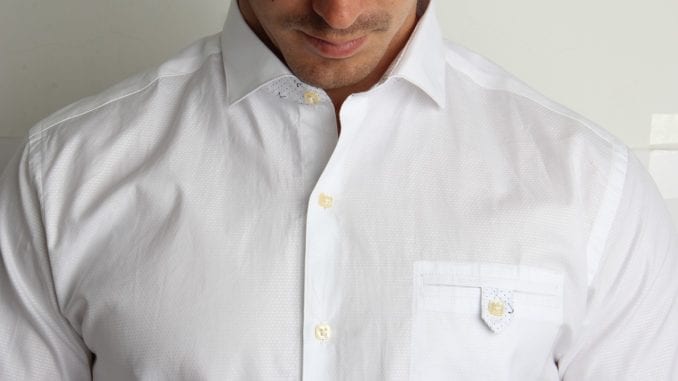 We've been secretly hooking up in his garage at least once a week
Dustin in San Diego
I know that I've sunk to a new low in my life. For the past year, I've been sleeping with my boyfriend's brother. Before you judge me, let me give you some background.
I've been legally married to my husband since June of 2014. I'm 35-years old and am told that I'm good looking. I don't really have a strong point of reference, although some people tell me that I have a resemblance to Chainsmokers singer Drew Taggart.
In any event, I met my husband "Mike" about 3 years ago on an online dating site. Some people say online dating sucks, but I am here to tell depending upon the dynamics. It can work. Mike and I hit it off right away when we made our electronic connection. We had the typical things in common – things like architecture, working out, politics and of course movies.
It's not like we are super monogamous or anything. We have an arrangement that allows each of us to do our own thing, provided that we follow certain rules.
For us, we're not supposed to spend the night at a guy's house and oh yeah – no falling in love either. For the most part, that has worked out well.
Sometimes we invite over a third, but it doesn't happen frequently. Even then, there are rules around how far we will let things go. For example, we both make sure we are wrapped up and that we play safely.
Mike is a very handsome guy – similar in appearance to that guy from Smallville, Tom Welling, but with darker skin because Mike is half Puerto Rican.
Anyway …
We live in an area of San Diego called the Gas Lamp Quarter. Mike's brother, Pedro, lives in another area called National City. He's 37-years old. Oh – and did I mention that he's also married to a woman and they have 2 kids? Yep, they do.
A little about Pedro. He's got the whole Taylor Kinney thing going on – blue eyes, muscular, masculine. He's works as an airline mechanic and is nicely built. How much he works out I don't know. My point is that he is attractive. It drives me nuts when he doesn't shave. I love a guy with a 5pm shadow.
But I digress.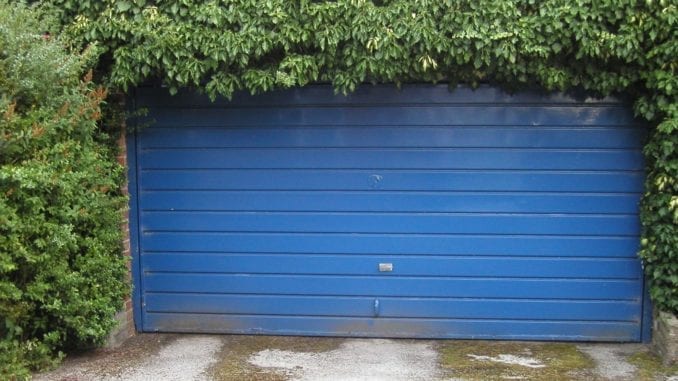 Awhile back, Mike and I agreed to watch his nephews one night a week while Pedro and my sister-in-law (her name is Sherry) had their "sanity night". I can understand the need for that because the boys can be a handful. One is 6 and one is 7.
Moving on …
So, around a year ago, I showed up one night at Pedro's to pick up the kiddies and bring them over to our place. When I got there, the garage door was open and Pedro was bent over his prized possession; a 78-Camaro. He was a pair of jeans, construction boots and a blue t-shirt. Muscles. You get the picture.
"Hey buddy – it's going to be awhile. Do you want something to drink?" he asked as he continued to fidget with the car.
Apparently, the boys weren't home and wouldn't be back for an hour because Sherry had taken them shopping for school supplies.  I must have gotten the pickup time wrong – or did I? Earlier that day, Pedro texted me. It clearly read: "Come by around 6 tonight."
I decided not to make a big deal out of it. Mistakes happen, you know?
So, we made small talk for a bit about nothing really. As we continued to chat, I got this weird feeling he was checking me out. If you are gay, you know the vibe I am talking about. It's pretty obvious when it happens and there is no mistaking it.  I must have been doing the same without knowing it.
"What are you looking at?" he said to me, with a bit of a smirk. His tone and smile were familiar to me because I had seen it before in his brother and knew what it meant.  "I was about to ask you the same thing," I responded.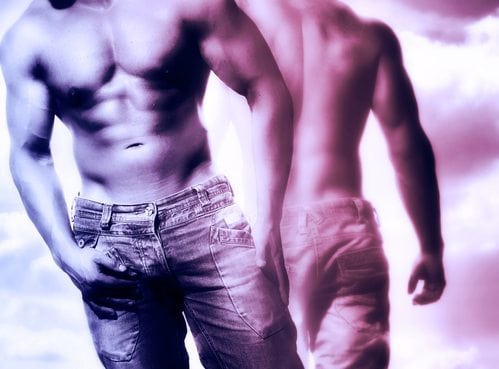 The next thing I knew, he was shutting the garage door with a remote. FYI: This is a detached garage and the only other door is one that opens up to a pathway leading up to the house. There's a window on it but he had pulled it down and turned the lock.
Minutes later, our shirts came off and we started making out. I told him I was worried that Sherry and the kids would be home soon. It was too risky. He told me to not worry about it.
We did our thing and both got off. I don't think it lasted more than 15-minutes. There was a little awkwardness in the immediate aftermath but once we started chatting again about other topics, it kind of went away.
"What are you looking at?"
The garage door at some point was re-opened. About a half hour later, my nephews came running in with their arms open to give "Uncle Dustin" a big hug.
I stayed a few more minutes and walked up to the house to say hi to Sherry. She was grateful I was there, and I seemed relieved to have someone watch the kids while she decompressed.
"Hey, Dustin. I am so glad you are doing this for us – you are a God send. Say hi to Mike!"
That night, after I got home and we got the little ones settled in, I couldn't help but replay what had transpired earlier with Pedro. I kept moving in and out of feelings of shame but also excitement. I think Mike knew something was going on too because he kept asking me if I was OK.
So, about a week later, I got the following text message from Pedro:
"Are you coming over to pick up the kids? Why don't you come around the same time as last week." At the end of his message was a devil face emoticon with a smiley face on it.
Call me a scumbag or whatever you want but I replied, "Cool – same time". I knew full well that he wanted to hook up again. And that's exactly what we did. This time, Sherry was still at work and the kids were inside, watching TV. Just like before, Pedro locked everything up. We did our thing.
Fast Forward to now …
So, for the past year, almost every week, I've been sleeping with my husband's brother. The more we do it, the more intense our sessions are. I'm not going to go into detail, except to say Pedro is top. I should know because he's been regularly breeding me out.
I am pretty sure my husband Mike doesn't know his brother is bi-curious or maybe even gay. Sherry sure the hell doesn't know.
I'm not in love with Pedro or anything like that. In fact, I really don't like him as a person because he swears too much and can be a little controlling. But I will say that when we do our thing, I really get into it. Do I feel bad knowing his DNA is inside of me and getting mixed with Mike's deposits? A little – but it also strangely turns me on.
My problem now is that I don't know how to stop this. I've thought about cutting it off but there is a part of me that doesn't want to. Pedro seems to be really into it too. He's even talked about us doing some other things.
I know what I am doing is wrong and you probably think I am sick. And yes, I recognize this is not fair to Mike or his nephews.
WTF should I do?
—
More Reading:
I've been sleeping with my gay-curious roommate 
Should I sleep with my straight college roomie?