Bill Sanderson
So turns out, not only is GOP Bill Sanderson in the closet, but he also has a gay son.
Earlier this week, lawmaker Bill Sanderson announced his resignation amongst rumors of being closeted. This resignation was the result of accusations from political blog The Dog and Pony Show saying that the 59-year-old lawmaker was soliciting sex with younger men on Grindr.
To save face, Sanderson said that the "real" reason he was quitting is because of the call to maintain his White Squirrel Winery" and its 135 peach trees. In addition, he states that he wants to support his son-in-law who's undergoing a battle with cancer.
While that seems like an upstanding reason to step away from office, we can't help but feel there's more going on here. After all, the politician was being flacked with criticism after the Grindr scandal blew open. And if you're wondering why people care, it's because Sanderson openly opposed LGBTQ interests while in office. Sanderson voted to block anti-discrimination laws, voted to support adoption agencies rejecting same-sex couples, voted to try condemning the 2015 U.S. Supreme Court ruling that made gay marriage legal across the United States.
But now, more information has come forward to prove how much of a hypocrite Sanderson is. It turns out, Sanderson's son is gay.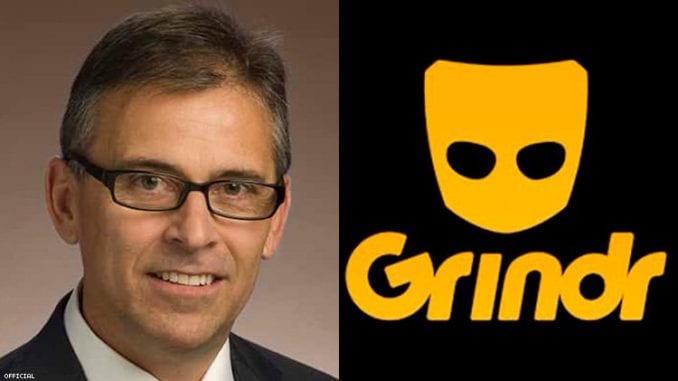 Related: Could Malcolm Kenyatta Become Pennsylvania's First Openly Queer Lawmaker of Color
A Gay Son?
The Dog and Pony Show were once again at the front of the story this time. They broke the new information that Sanderson has "a gay son with a longterm partner." The political blog found the son on Facebook, which states that he lives in Los Angeles and works at a hotel.
According to Queerty, there are also pictures from the son's Instagram account. These pictures include photos of the son shirtless with other shirtless men, selfies on a bed, pictures at gay bars, and even a photo with singer Sam Smith. That said, we've chosen not to share those pictures here in respect to the son's privacy.
Of course, the son isn't responsible for the father's actions. Though, like with Melania Trump, there is room for being guilty by association. After all, there is some question of this son's ability, or lack thereof, to talk to his father about the several anti-LGBTQ political actions. But the biggest criticism goes towards Bill Sanderson who ultimately was acting against his own son by constantly attacking LGBTQ rights.
We wonder if the two are estranged because of this or if they choose to just not talk about it. Also, was Bill Sanderson in the closet to his son too? This scandal must be adding even more awkwardness to that relationship.
At the end of the day, this is another story of an openly anti-LGBTQ politician being LGBTQ himself. This is nothing new. But, there's still a need to point out the hypocrisy of said lawmakers for allowing their self-hate to punish innocent citizens. Again, this story is nothing new, but it's still every bit as shameful.