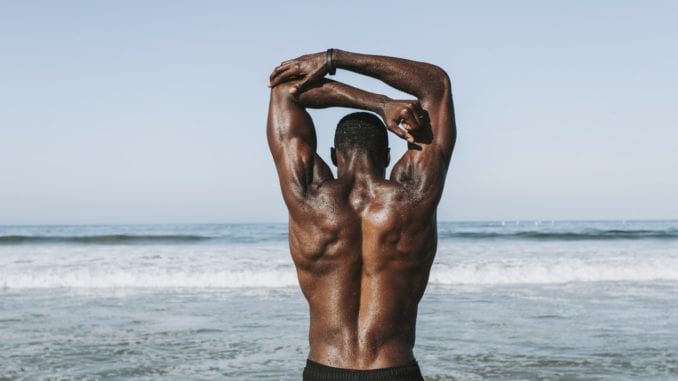 My anal trainer changed everything
By: Cody in Cleveland 
Honestly, I never thought I would be able to do anal. Thinking about it now, I can remember a time when just thinking about bending over for a man was painful.
Sure, it was mostly mental but I'm just giving you an idea of how far I've come.
You see at one time, back when I was in my early 20's, I considered myself a top. In fact, it was kind of my identity. I suppose part of the reason I gravitated towards the top bunk was because every single time I tried to ride a guy, it never worked out.
Yep, the pain just killed it for me. Plus, it was difficult for me to move past those initial strange sensations. Can you relate?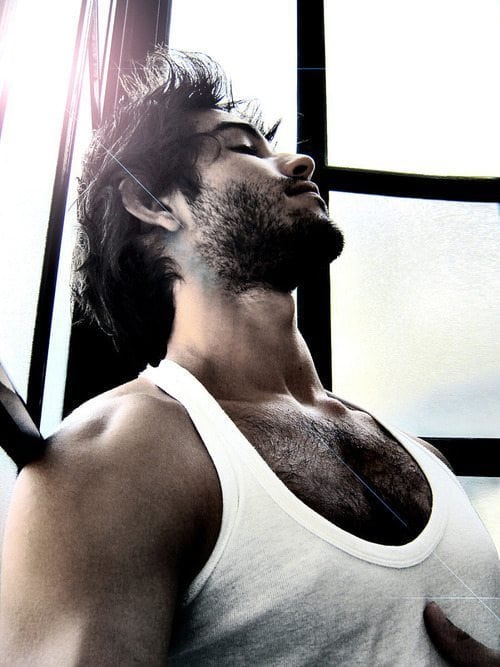 But two years ago, everything changed when I met Rex at my 30th birthday party. A buddy of mine brought him along as his "plus one" and introduced us. To make a long story short, we ended up hitting it off and began dating.
And did I mention that Rex happens to be massively hung?
Yup – he sure is!
I'm talking about a guy who is easily over 10-inches; almost identical in size to this guy.  Oh man, and not does he pack major meat, he also has a scruffy face and furry chest to boot.
As you can probably tell, I really liked the guy. If it weren't for the fact that his company transferred him to another country, we might still be together.
But I digress.
Anyway, we were compatible in almost every way. For example, he liked making out, doing oral and getting topped when the mood struck. Plus, he dug cuddling and mutual massage!
But the one thing that stepped on our fun was my total inability to bottom. That may sound crazy but it's true. As I mentioned earlier, I had tried sitting on men (much smaller) in the past and it was always the same result – no dice.
Thankfully, Rex decided to take me under his wing and train me. No, I'm not talking about BDSM stuff. Instead, he taught me to bottom by starting me off small and eventually working my way up.
You may be wondering how he did it? Well, I'll tell you. He ordered me an anal trainer kit! Silly as that may sound, that's exactly what happened.
It was so funny how it happened. He wrapped it up as a Christmas gift with a bow on top. I found it inside of my holiday stocking with a note that read:
"Here's your brand new goal for the new year!"
At first I thought it was a joke. I mean who wouldn't right? After all, I thought of myself as a "man". And everyone knows that men don't sit on silicone.
Well let me tell you – it wasn't a joke. On New Year's Eve, he told me to pack a bag and head over to his place. "Don't forget to bring the gift I got you – we're using it," he said.
And so that's what I did, even though I thought he was talking smack.
It didn't take long before I figured out he wasn't kidding around – at all. Here are the steps he took to convert me from a top to a bottom.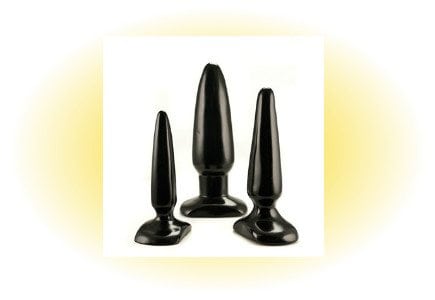 1. Lube launcher
The first thing he did after making sure I was cleaned out good was take a lube launcher filled with a silicone product to get me good a slick.
I'm pretty sure he used Pjur's brand. That's what we always had around when we played.
And I want to emphasize here that the cleaning process he made me go through was rigorous. I won't take up a lot of time on this except to direct you to this anal douche guide for men if you want to learn more.
2. Finger first
Rex then took his finger and began to work my hole. Now I have to say he was gentle and didn't act like an aggressive jerk when he did it.
We talked the whole time and he always asked me how I felt while he did his thing.
3. Small toy first
Once I was ready, he very, very gently inserted the 4-inch toy first. That happens to be the smallest one of the three toy kit.
I remember being in the missionary style when Rex did it, which he assured was optimal for training.
4. Medium sized
It would take several more sleepovers before we were able to move towards something bigger – meaning the medium sized toy. That one is around 4.5 inches.
Now let me tell you that just being able to do the small one was a BIG deal for me. So you can imagine how I felt when I mastered the medium size.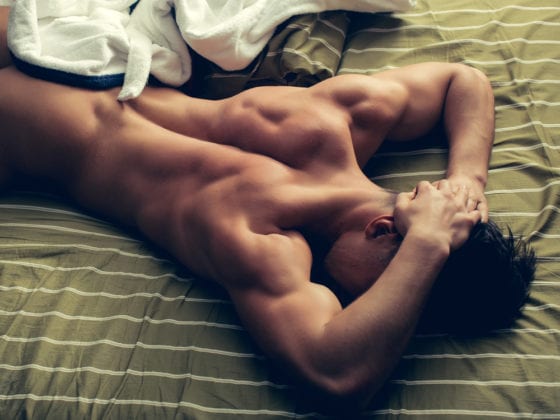 5. Large size
Once we had hit the one-month mark, we finally decided to upgrade to the largest in the kit – the 5.5 toy. I had wanted to go for it earlier but he insisted that I be patient.
"Don't turn into a greedy bottom man" I remember him saying with a smirk.
Well, with a lot of time, effort and patience, I finally did get the largest size inside. I didn't think I could do it but with his help, I did!
6. Stayed with large
Much to my surprise, Rex suggested that I try to keep the toy, which was really a butt plug, inside of me a few hours a day.
The thinking was that it would help me to stay stretched out so that I could eventually upgrade to his meat.
In my case, I found that by ordering a different plug, it helped because of the base. But it really wasn't necessary when I look back. The point is that by staying with large and having it inside of me for part of the day, it did stretch me out!
7. Finally sat on him
It would take nearly two months before my anal trainer time to conclude. But the end result was that I was able to sit on the real deal.
And I have to say that Rex was amazing every step of the way. After all, he didn't have to take on this role and put all that time into me.
When that magical night did arrive, I was able to mount him with major confidence. I won't go into details here but I will say that I splooged like crazy!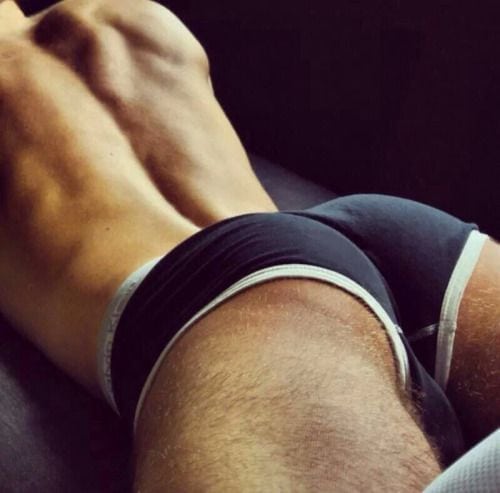 Anal Trainer Aftermath
After that first time with Rex, something changed in me where I couldn't get enough. Not sure that I can describe it but it's akin to someone turning on a light switch.
Where I once used to look forward to topping him, I found that all I wanted to do was be a piggish bottom and ride him out. And Rex was all too happy to oblige.
Related: How hypnosis turned a top into a power bottom
That's because my ex's true north was really top. Like I said, he would let me pound him but if given a preference, he preferred "driving the truck" so to speak.
Sadly, we had to break up because of his job. He got transferred to London – a place that I love but couldn't move to for a host of reasons.
We still talk. And believe me, if he hadn't have married another guy, I'd still be open to something down the road. But Rex gave me a gift that will always be with me.
You see, I no longer think of myself as a top. And truth be told, I'm not interested in being versatile. That's because I've discovered I was really meant to be a bottom – and a power bottom at that!
And the best part? A guy's size no longer scares me!
So if you are new to bottoming or if the thought of anal intimidates you, I hope you give serious thought to the training kit I mentioned above.
It helps to have the right mindset. Learn all you can about bottoming, including the importance of diet. In the end, it will pay off big time!
Thanks for reading. Peace out!