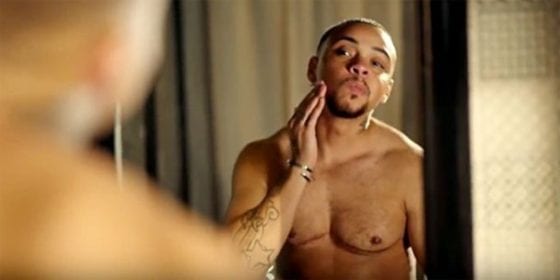 Harry's Shaving Company's Newest Ad
Harry's shaving company is at it again with celebrating men of all forms.
Internet users have recently discovered, and started celebrating, a new ad from the shaving company. Harry's one-minute spot titled "Shave, or Don't" explains that Harry's is supportive of men living their diverse lives.
"Back in the day, men couldn't always shave. Back in another day, men had to shave. Somewhere in between is a very nice thing: a choice. Now you can shave just a little. You can shave a lot. You can shave to stand out. You can shave to blend in. You can shave when you have a second. You can shave to save a few seconds. You can shave to feel like you. You can shave to feel like another you. You can shave because you're finally, finally home. Or you can shave – maybe later."
To further signify the meaning of the ad, Harry's shaving company included a transman in the video. Even better, that man appears while the line "You can shave to feel like you" is narrated.
Related: Deaf, Trans Youtuber Chella Man Cast As A DC Superhero
Online Reactions
Again, Internet users expressed joy at seeing the video. They then thanked the company over Twitter.
there's this commercial for harry's shaving equipment on hulu that i've seen 3 times and only just realized it includes trans men in it that's dope shit

— eli is a tender dude (@lumberjackeli) April 17, 2019
Hulu has a Harry's shaving ad including a trans man and my heart is FULL💜

— jones @ gay wrath 🌈✨ (@prinxeMu) April 16, 2019
Other people decided to complement the commercial directly through the YouTube video's comments section.
"Thank you for including a trans man in your commercial Harry's will be switching over to support your business," wrote one commenter.

"I got chills when I saw the trans guy thanks, highly doubt the company will see this but I recommend added woman because girls shave too," shared another.

"Why did I get teary? Classic me Hahaha… *sobs* Thanks for including the LGBT community," wrote a third.

"Beautiful narration; great story, cinematography film feeling, inclusion of a POCT man is priceless; thanks. I hope the ad gets awards & Harry's company grows like beard's, always strong," added another.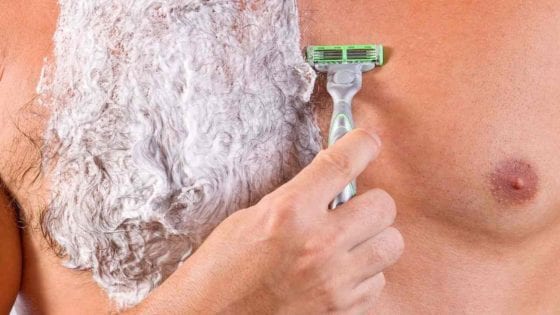 Recent: Study Says Dogs Are Cleaner Than Men's Beards
All-Inclusive Shaving Companies
This isn't the first time that Harry's Shaving Company has included a message of acceptance for all forms of masculinity.
Last year, the company, then a new brand, released a short film called "A Man Like You." The three-minute video showed an alien asking a young boy to show him how to be a man. The boy responded by saying, "men walk with confidence," "men know stuff like cars, sports, how to give a good handshake," and "a man has to be strong."
But after a change in his life, the boy changes his opinion and decides that "there really aren't any rules… the truth is, there's no one way to be a man."
Harry's co-founder Jeff Raider also shared that the company is dedicated to steering away from outdated and harmful definitions of masculinity and manliness.
"Harry's has a proud history of working with organizations that help challenge out-dated stereotypes and who aim to shift attitudes and behaviors that devalue marginalized groups," said Jeff Raider in a statement last year.

"Our support for Pride is a natural extension of that. As a company, we embrace individuality and celebrate diversity, so we're extremely proud to be an LGBTQ+ ally."
These efforts mirror another shaving company that is doing the same to combat toxic masculinity. In January, Gillette released a commercial challenging the old saying, "Boys will be boys." The message was that men shouldn't be excused for violent and toxic behavior simply because they are men.
It appears that gender stereotypes and norms for masculinity and manliness are shifting, and shaving companies like Harry's and Gillette are leading the charge in this change.