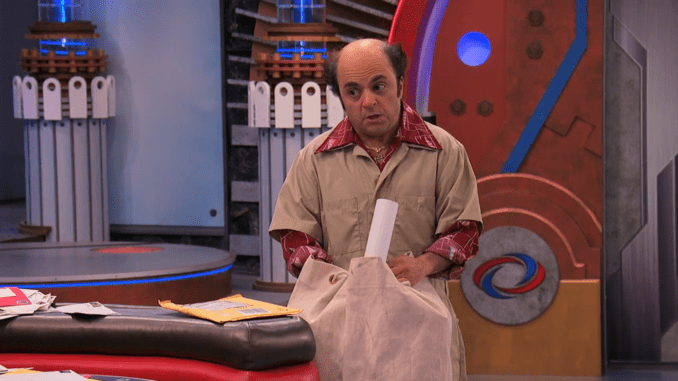 Michael D. Cohen Came Out As Trans
A Nickelodeon actor has shared that he's a transman who transitioned 10 years ago!
Michael D. Cohen is an actor on the Nickelodeon series Henry Danger. And now, the actor is making headlines for sharing his personal story of transitioning.
Speaking to People Magazine, about how he was born as a girl but felt disconnected with his born gender. He then decided to transition and align with his "core being and essence" on April 26, 2000.
"It was an epiphany for me," he said of the change. "I said, 'I need to know, it's now or never.' It all came together and from that day on, I was living as a man."
"Who I am is male, that's a non-negotiable part of me," he added. "I'm born with this… It's not something that got evolved from the outside. It would've been much more convenient if I were female… But this is who I am."
Eventually, Cohen touched on how suppressing one's truest self is more harmful than anything else he can imagine.
"As a kid, I always knew who I was, but that gets suppressed, he added. "If you don't have an environment that understands, and if you don't have an environment that supports, then the only thing you can do to survive is suppress."
"Suppression is one of the biggest disease-causing issues in society — whether it's mental, physical, emotional, spiritual — we need to be able to express ourselves, it is our birthright and it is what we need in order to be healthy."
Related: Deaf, Trans Youtuber Chella Man Cast As A DC Superhero
Cohen, Fans, & His Career
In addition to working on his transition, Cohen also tackled his career. He shared with People that he always wanted to act. Perhaps his bravery to live as his preferred gender also helped him to pursue the life of an actor.
"I was always scared that I wouldn't be able to realize my dreams because of it," he explained before saying he, "Was terrified of that for so long — even as an adult when I transitioned 20 years ago. I was like, 'I know this is my path, I know I'm an actor. How am I going to be able to do what I want to do [and] have the career I want and transition? How is that going to be okay?'"
"I just kept putting one foot in front of the other and having faith that it's all gonna work out," he continued.
After sharing the news, Michael D. Cohen received praised and acceptance from several of his friends on social media.
"Catch me crying in the club because this makes me feel so much better about myself and validates my existence as a trans man," a fan wrote on Instagram. "Seeing other peoples stories makes me look towards a future where I can be like that too."
"You are so brave to put this out there during these times. It wonderful to see all the support and Allys you have. We love you, your character, the show and look forward to watching every day. I know I'm just a fan but I'm proud of you Michael and my 10 year old son is too," wrote one mom after the announcement.
Thank you goes out to Michael D. Cohen for sharing his story. We're sure it will reach the ears of those who most need it.