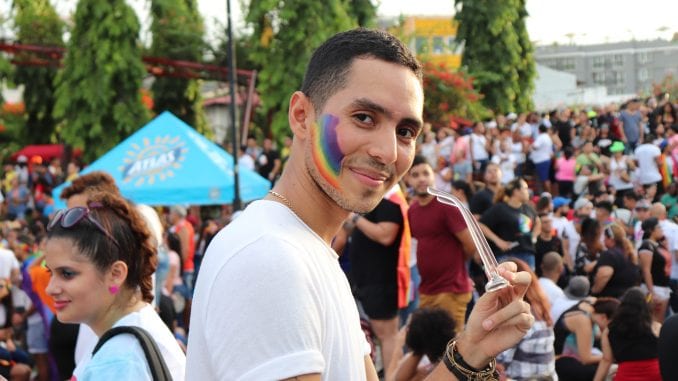 US Prides In 2021
Pride 2021 is going to look interesting. With several coronavirus vaccines being administered across the globe, the world finds itself in a transitional phase. We're no longer wondering when we will go back to being outside, meeting inside, and gathering in large groups. But, we're not out of the woodwork yet.
Because of this, Pride is still looking a little iffy all over the world. Are Pride events getting canceled in June? Are they being postponed? Or, are they going digital? To help you figure it out, here are all the U.S. Pride 2021 events happening in June and the info on how they're adjusting to COVID-19.
St Petersburg, Florida – June 1-26, 2021
The first Pride parade on our list is set in Florida. And you'll find there are a lot of those at the start of Pride Month.
Pride in St. Petersburg will happen all throughout the month of June. Most events will be in person, but there are a few virtual options for the cautious like a Virtual 5k.
Key West, Florida – June 2-6, 2021
Pride in Key West is fully in-person and includes a variety of actives. From clothing-optional pool parties to drag nights and more.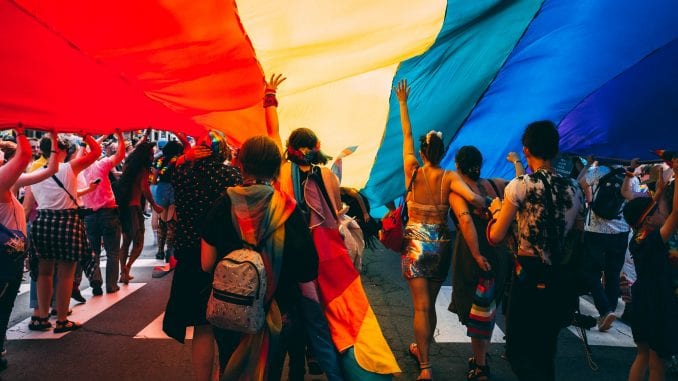 Related: #BisexualMenExist: Bi Men Storm Twitter To Share Their Faces and Stories
Dallas, Texas – June 4-5, 2021
Next, we have Dallas, Texas. This Pride is also providing a list of in-person events. On top of that, virtual options are being offered including a virtual marketplace and virtual family events.
Provincetown, Massachusetts – June 4-6, 2021
From Queer Bingo to a Tea dance, Dance Parties, and more, Provincetown's Pride this year is going to be in person. Though, the official events only take place between three days.
Venice, Los Angeles, California – June 5, 2021
If you're looking for a good pride without having to plan too much of your time (and you live in LA), check out Venice's Pride. It'll be in-person this year and only happen on June 5.
Middletown, Connecticut – June 1-29, 2021
This year's Middletown Pride will take place mostly in-person but will offer a virtual Pride Parade for anyone worried about their safety. This Pride is also extensive with a long list of events like a Drag Queen Story Hour, a movie night, and more.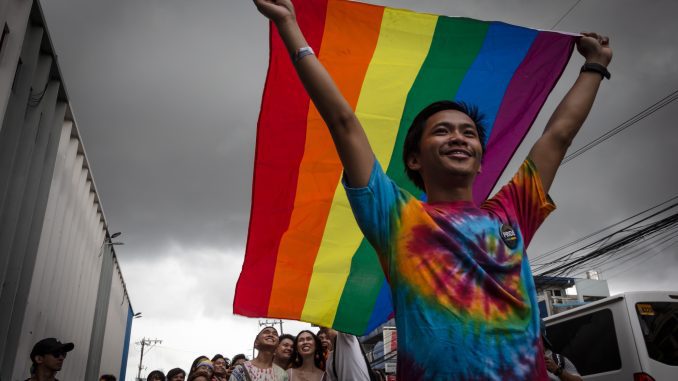 Read More: 7 Scientific Reasons Bromosexual Friendships Are Surging
Motor City/Detroit – June 5, 2021 & September 18 & 19, 2021
This year, Motor City Pride will hold a virtual Pride event on June 5 between 3 and 5 pm. On top of that, there will be an in-person festival and parade in the fall.
Raleigh, North Carolina – June 2022
Unfortunately, there will not be a Pride at Raleigh this year. Raleigh Pride has opted to postpone events until next year.
Los Angeles, California – June 1-30, 2021
LA Pride will have both virtual and in-person events this year. The entire month is full of events to support/learn about local charities and organizations, but a few parties like a Pride Night at the Dodgers Stadium have also been announced.
San Francisco, California – June 11-12, 2021
San Francisco's 51 Pride will take place over a two-day span. This year's festivities will be two movie nights at Oracle Park.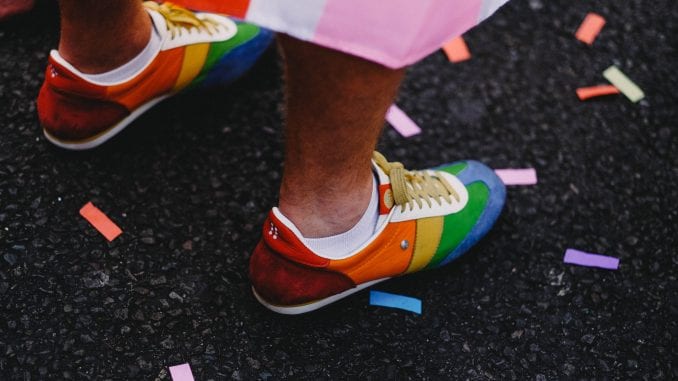 Related: 24 Celebrities Who Came Out In 2020
Brooklyn, New York – June 12, 2021
This is a virtual celebration that will include entertainment, messages for LGTBQ people and community support, and a virtual dance party.
Birmingham, Alabama – June 12, 2021
The Central Alabama Pride will take place in person and will include live entertainment, drag, food, drinks, and more.
Baltimore, Maryland – June 13-20, 2021
Baltimore's Pride Festivities will include in-person events and virtual options this year. So anyone who is worried can still participate from a safe distance.
Long Island, New York – June 13, 2021
Long Island Pride will be in-person but it will be a pre-ticketed event. So get your tickets ahead of time if you want to participate.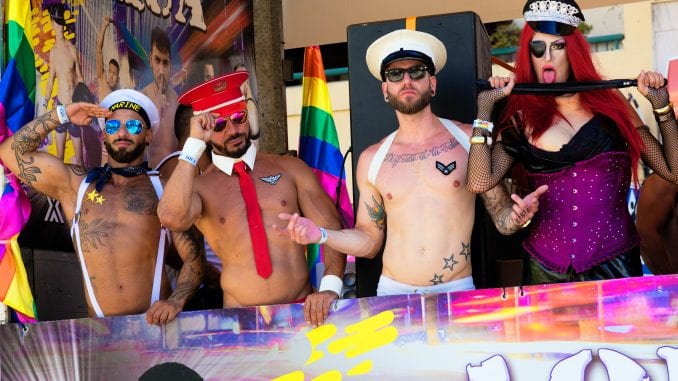 Read More: Pups and Twinks – What's The Difference?
Memphis, Tennessee – June 17-20, 2021
The Tri-State Black Pride will also merge in-person and digital events. For many of the in-person events – like the Pool Party, the kickoff party, the educational forums, and more – you'll need to sign up beforehand.
New York City, New York – June 17-27, 2021
This year's New York City pride is back to being in-person. Events for the year include family movie night, a Human Rights Conference, a Youth Pride, The March, a Black Queer Town Hall, and more.
Dallas, Texas – June 18-20, 2021
The Dallas Southern Pride will also hold Pride events this June. These events will also count as the Dallas Black Pride and the LGBTQ-focused Juneteenth events.
Oklahoma City, Oklahoma – June 25-26, 2021
While Oklahoma City will be spotlighting community Pride events for the entirety of the month of June, the official parade will take place on June 26.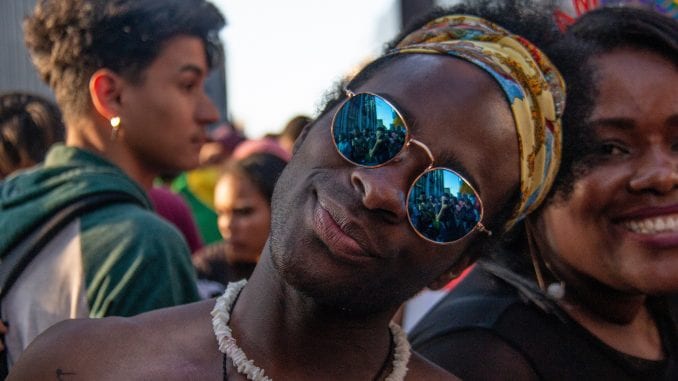 Related: 10 Gay Bathhouse Tips For Men Visiting A Spa
Tulsa, Oklahoma – June 25-26, 2021
Funny enough, Oklahoma will have two Pride events happening on the same days. Tulsa's Pride will also take place on June 25 and 26. This pride will include a Rainbow Run, a parade, and festival events.
Cincinnati, Ohio – June 1-27, 2021
Throughout the month of June, Cincinnati will hold in-person events for Pride. This includes movie showings, faith gatherings, drag performances, art exhibits, pool parties, and more.
Denver, Colorado – June 26-27, 2021
While a large part of Denver Pride 2021 will be virtual, there will be some in-person events like a 5k run and Pride Hubs.
Minneapolis, Minnesota – June 17- July 18, 2021
Now this one is a stretch for our June Pride events qualifications, but we included it anyway. Twin Cities Pride will hold some Pride events in June including a rainbow Run 5K and a MASKqueerade Party. But, the official Pride festival won't happen until July 17 and 18.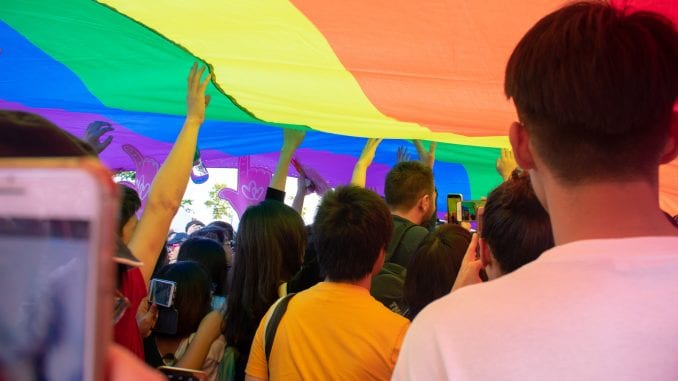 Pride 2021
Keep in mind, these are just the U.S. Pride events happening in June 2021. There are PLENTY of other Pride events happening that month around the world. Then, there are even MORE events happening throughout the rest of the year in both the U.S. and around the world.