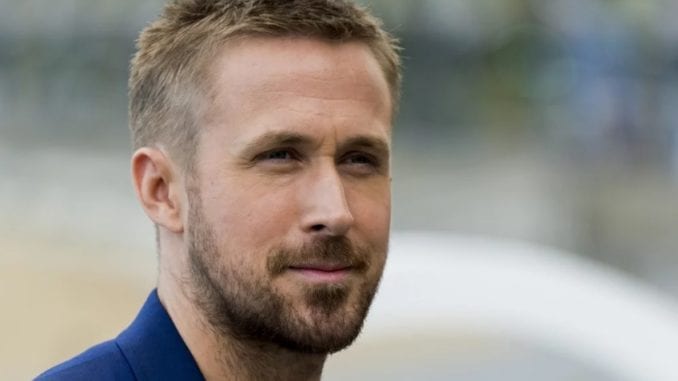 STYLE LIKE RYAN GOSLING
Trying to style like Ryan Gosling? Hoping to replicate his look? Do you like his hairstyle and clothes? If the answer is yes, you've come to the right place.
I'm a huge fan of Ryan Gosling and have followed him since 1997 when he was on the television series, Breaker High. If you've watched him over the years, you've probably noticed the guy doesn't change much.
Sure, his hair may be thinner and greyer, but when you step back and look at the big picture, it's safe to say the man really hasn't aged.
Don't believe me? I encourage you to go back and look at his appearance in the 2004 film, The Notebook (he played Noah). Now compare that imagery to his 2017 showing in the flick, La La Land (his part was Sebastian).
I'm going to walk you through Ryan Gosling's style and give you some demographic info along the way.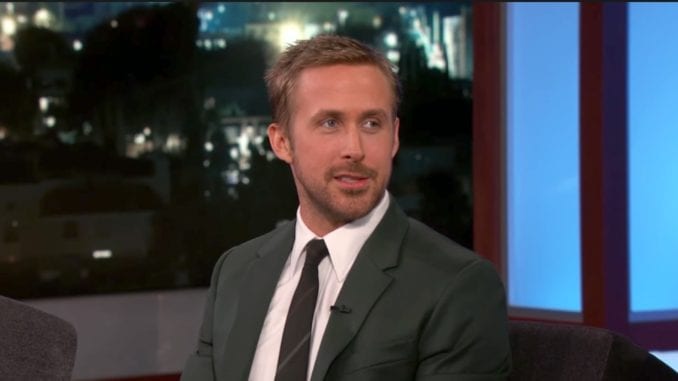 RYAN GOSLING BACKGROUND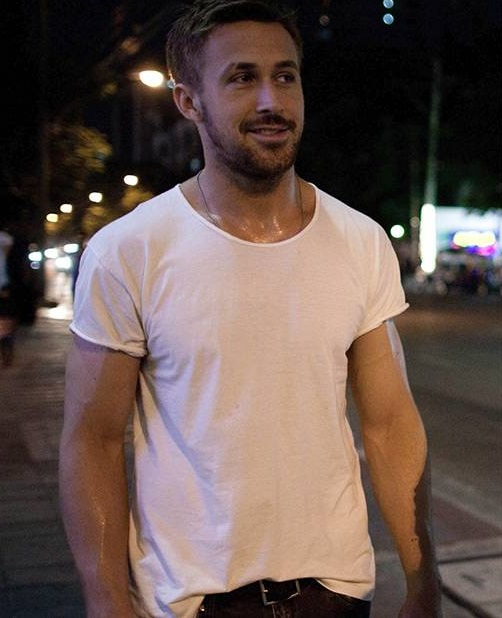 On camera, we see the actor wearing different clothing styles, which can range from super casual to ultra-formal. But is what you see on film versus what he sports in real life the same? The answer to that question is – yes.
When you think of Gosling, it's hard not to conjure up a rugged vibe. This means he sometimes wears vintage jeans and flannel.
Here's an excellent example of a checkered plaid shirt he might put on. Made by XTAPAN, it's constructed from 100 percent cotton. Check Amazon for price.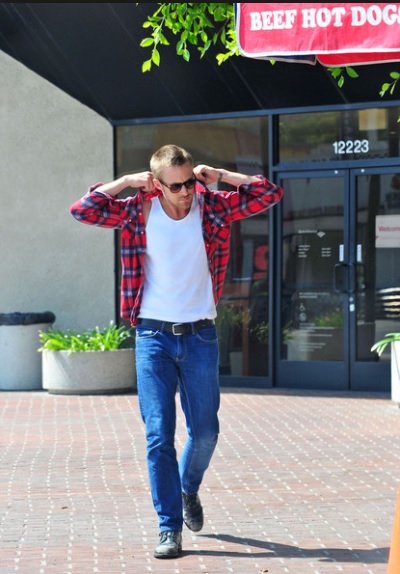 RYAN GOSLING BODY SNAPSHOT
When you think of Gosling's body, conjure up mental imagery of lean and athletic. No, he doesn't have the same physique as actor Ryan Reynolds, but he still has an impressive build that isn't overdone.
There are tons of articles online that talk about his fitness routine for getting his muscles on. But you aren't here to find out about his gym schedule, right? Instead, you want to know about how Gosling styles.
Here's the key thing to know – Gosling's physique greatly influences his clothing choices; wardrobe items that are unique to his frame.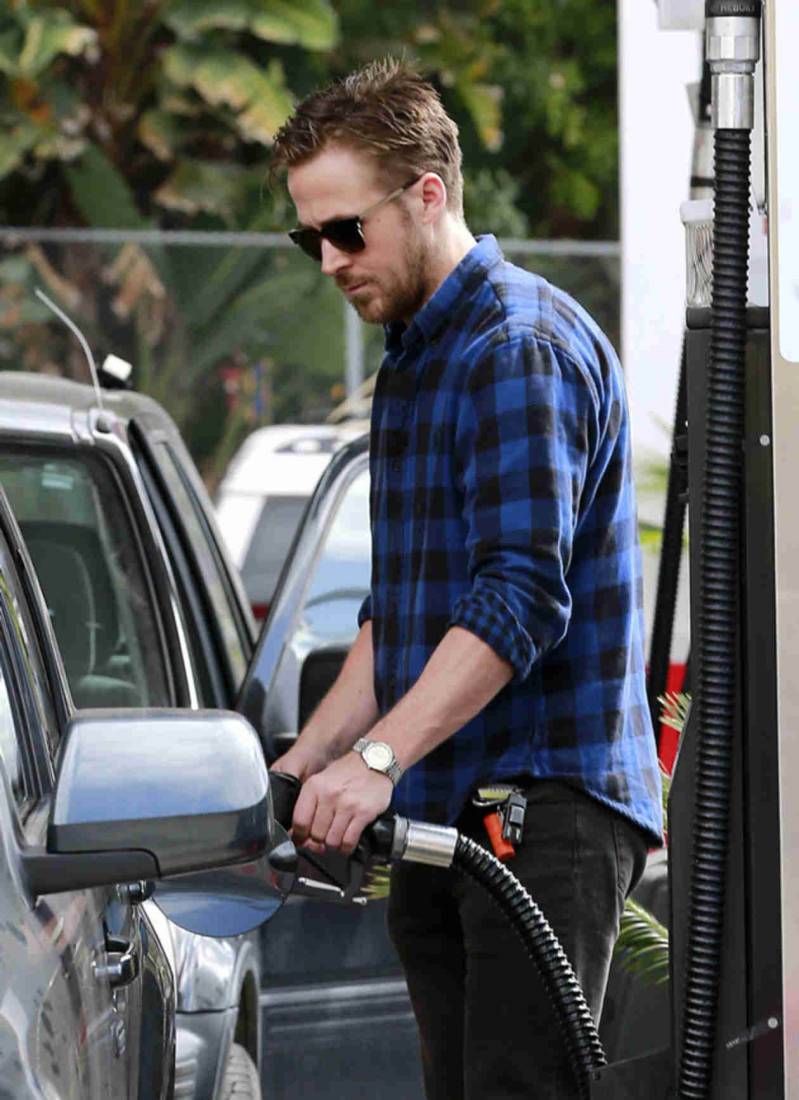 BASIC LOOK WITH SOLID COLORS
When you examine the actor's attire, you'll quickly notice he's got a down to earth style. In this way, he is similar to another popular actor with the same first name – Mr. Ryan Phillipe.
In looking at Gosling's clothing choices, it appears he likes solid colors that are typically dark yet warm. Specifically, we're talking about browns, greys, blues and greens.
The fit of his clothing is athletic, meaning not too tight but also not over-sized. This goes back to what was mentioned earlier about the actor's physique informing his wardrobe.
Notice that his shirts, pants and coats don't cling to him. Instead, they fit (almost perfectly) to his body, giving him a handsome and strong look.
Here's what I suspect Gosling knows that a lot of guys can relate to: fabric needs room to breathe. If worn too tightly, it can expose body parts that you may or may not want to be the focus of attention.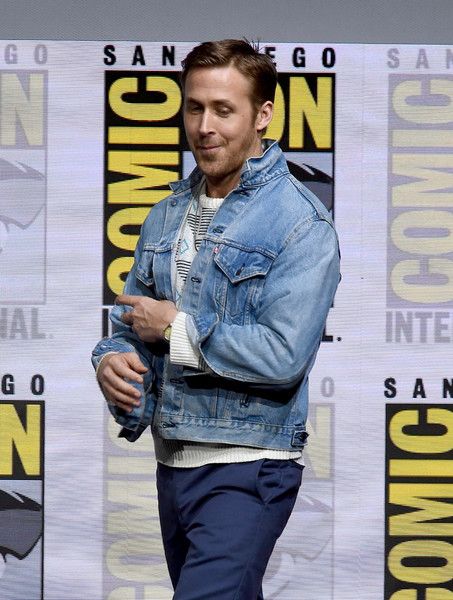 RUGGED LOOK AND STYLE
When you flip through his off-camera pictures, one of the first things you'll notice is that he likes a manly look.
Here's what you'll typically see:
A quick note on the denim thing – it's not that the guy never wears blue jeans because he does. But when you look at most of his snaps, it's hard not to notice he likes going grey.
An example of what I'm talking about is Levi's 514 straight fitting jeans (Check Amazon for price).
Now, remember this is a man who, when the cameras aren't on him, isn't one to flash. You won't find a bunch of name brand clothing on him and most certainly not blingy jewelry.
While I've offered many examples here, you can find a lot of what the dude sports at your local Target. If you have an Amazon account, you'll also find many options by inputting some of the suggestions I've listed above.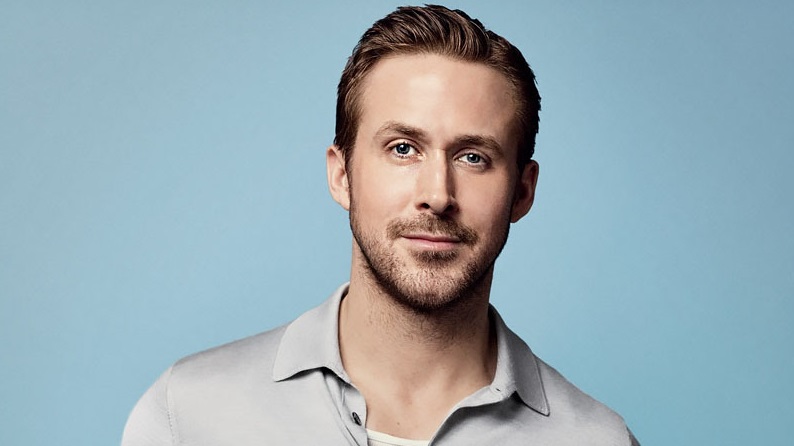 RYAN GOSLING HAIR
Let's talk about the actor's hair for a moment. To begin with, the guy gets props for keeping most of what he's got on his head. To keep it real, a lot of men who are nearing forty (or past that age) have lost much of their locks.
This, however, is not the case for Gosling.
When you go back and look through his photos over the years, the guy has kept it together. So, you may be wondering how the actor does it?
While I can't be sure, here is what I suspect:
To be completely transparent, I really can't be one-hundred percent sure if he colors his hair or beard. That said, I find it hard to believe he doesn't use something because it's very rare for any man to keep their natural color vibrant after thirty-five.
SKIN CARE AND FACIAL PRODUCTS
I'll just lay it out there – I suspect Ryan is super mindful of his face. Most celebrities are because they recognize their mugs are a commodity.
Given his busy schedule, I bet whatever he does is simple in nature. For example, he may use something like Tiege Hanley's Level 1 Skin Care System.
At times, he does appear to have oily skin. This may be the result of his unique ethnic background, which is reported to be French-Canadian, English, Scottish, Irish, plus some German and African American.
To manage the oil, he probably uses a high-quality exfoliator and some type of clay mask. To learn more about controlling this problem, see this post on ridding oily skin.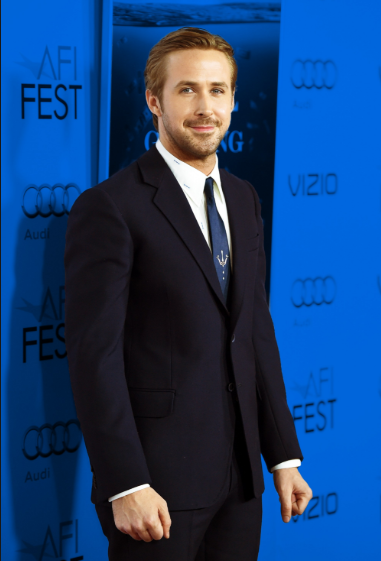 FORMAL LOOK
Like most stars, there are times when Gosling needs to dress up. Examples include a charity event, award show or even a celebs only soiree (see this post on cocktail attire for men).
Under this category, when Gosling goes all dressy, it appears he prefers:
While it's true there are photos of Gosling wearing a velvet jacket and other items that are brightly colored, that's usually not how this actor vibes.
In many ways, the guy prefers a basic, classic wardrobe. Sometimes, he'll throw caution to the wind and combine dark pants with brown shoes; something he pulls off well.
RYAN GOSLING STYLE TAKEAWAYS
The bottom line is this – Gosling has always gravitated towards a warm yet masculine look. In many ways, this makes sense.
He's a very private guy and isn't one to call attention to himself. This means dressing down most of the time and trying to blend in.
That's not to say he doesn't differentiate himself through various style points. He does, but it's never over the top.
Hopefully, the Gosling guide I've put together offered some useful ideas to you. Thanks for stopping by!