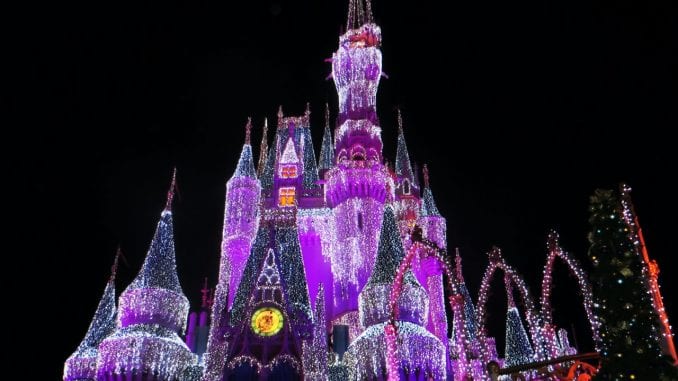 Gay Dads Come to Disney+
The Proud Family is set to return to Disney+ in 2022 under the new title – The Proud Family: Louder and Prouder. If you picked up on the show's reference to a popular LGBTQ hashtag, that's not a coincidence. The Proud Family: Louder and Prouder series will have a new same sex, biracial family on the block.
That's an interesting angle from creator Bruce W. Smith and Disney+. A same sex family in the cast lineup reflects the beautiful variety and range of modern families. American families are diverse and colorful. It's only natural that a show about inclusiveness and cultural diversity should reflect that fact with a pair of queer fathers.
According to U.S. Census Bureau statistics, there were about 1.1 million same sex couples in America as of 2019. Fifteen percent of those couples had at least one child in the household. Although the new Proud Family series will feature a same sex male couple, statistically lesbian couples are more likely to be parents.
According to the American Community Survey (ACS) in 2019, 22.5% of female same-sex couple households had children under 18 present compared with 6.6% of male same-sex couple households.
Do Gay Fathers Face Greater Difficulty Than Lesbian Mothers?
One key difference in gay father couples and lesbian mother couples is that gay fathers and their children may face greater stigmatization because there isn't a mother present in the household. (Carone, Lingiardi, Chirumbolo, & Baiocco, 2018).
Motherhood is widely viewed as an essential component to raising children. Some critics of gay fathers believe that they possess a lack of nurturing instincts. There has been more research on gay parenthood involving lesbian mothers, but gay men have proven to be fantastic parents in numerous studies.
A study from Cambridge University in the UK found that adopted children with gay fathers had higher levels of "secure autonomous attachment" than did adopted children of heterosexual parents.
The study also found that children raised by gay fathers showed lower levels of "insecure preoccupied attachment" than children adopted by either lesbian or heterosexual couples. Finally, children of gay fathers showed lower levels of poor coping strategies.
Related: 8 Reasons Why Muscle Daddies Are So Hot
Gay Fathers Are More Likely to Choose Adoption
The new same sex couple on The Proud Family will be voiced by Zachary Quinto and Billy Porter, two openly gay actors. Together, their characters will be raising an orphan daughter named Maya Leibowitz-Jenkins.
https://twitter.com/disneyplus/status/1233074336396824576
One thing that Bruce W. Smith and Disney+ got right about queer parenting is the adoption of Maya Leibowitz-Jenkins. The number of queer dads choosing to become parents through adoption is on the rise.
Same sex couples are more than four times likely to have an adopted child. According to Census Bureau statistics, more than 20% of families with same-sex parents are raising adopted children, compared to only 3% of families with heterosexual parents.
Gay fathers make wonderful parents for orphaned children. The queer man's perspective can help to connect emotionally with orphans, especially older children, who might have faced discrimination and negative experiences already for being on the outside looking in. The Proud Family: Louder and Prouder will undoubtedly address these types of issues in future episodes.
Is It Easy for Queer Fathers to Adopt a Child?
Did you know that by law, adoption agencies and social workers are required to give gay couples the same opportunity for adoption as straight couples? However, there are plenty of hoops that all couples have to jump through to be approved for adoption.
Sometimes, gay couples aren't viewed as the best parental influences over heterosexual couples. Individuals within the adoption system might have personal ideas and values that conflict with the legal mandates of their jobs. However, gay couples do have certain protections under the law.
You might be worried about discrimination because you and your partner are seeking to become same sex parents. It can be a stressful experience not knowing why you were rejected or wondering if the reasons that the adoption agency gave you for the rejection is just a cover for their prejudice.
Are You Thinking of Becoming a Father?
If you're thinking of becoming a queer father, you'd certainly be in good company. Anderson Cooper is a queer father. He used a surrogate to deliver his son Wyatt. Neil Patrick Harris had twins via surrogacy, too. Matt Bomer has three children with his husband.
Related: 7 Facts About Neil Patrick Harris' Husband, David Burtka
There are a few different options for gay men seeking to become fathers. There's surrogacy, adoptions and of course, the old-fashioned way. It's not an easy choice, but you don't have to worry that you won't make good parents.
The American Sociological Association performed a comprehensive review of legal court cases and social science literature in 2014 regarding the wellbeing of children brought up in same sex households. The researchers found a clear consensus indicating that children raised by same-sex parents fared just as well as children in households with different sex parents.
The Proud Family should be commended for providing a platform to explore queer fatherhood. Since the show first debuted in 2001, The Proud Family featured Black cast members and now the series will have its first biracial, queer family.
The Proud Family: Louder and Prouder is scheduled to debut in 2022 on Disney+.
READ NEXT: How Stay at Home Dads Are Redefining Masculinity
References:
Carone, N., Lingiardi, V., Chirumbolo, A., & Baiocco, R. (2018). Italian gay father families formed by surrogacy: Parenting, stigmatization, and children's psychological adjustment. Developmental Psychology, 54, 1904– 1916. https://doi.org/10.1037/dev0000571